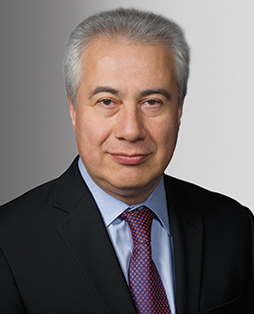 Fernando Ruiz
Director, Term: 2012-2014; 2015-2017
Former Corporate Vice President and Treasurer
The Dow Chemical Company
Midland, Michigan
Fernando Ruiz is the former corporate vice president and treasurer of the Dow Chemical Company, and is based in Midland, Michigan at the company's global headquarters.
Ruiz also serves as president and chief executive officer of Liana Limited, Dow's holding company of its insurance subsidiaries. He performs the same role for Dorinco Reinsurance Company and has oversight management responsibility of Dow's insurance and risk management function as well as the portfolio investment group, the financial asset management arm of Dow Chemical.
Ruiz is director of a number of Dow's subsidiaries including Dow Financial Services Inc. He is also a member of DeVry, Inc. board of directors and the board of the Detroit Branch of the Federal Reserve Bank of Chicago. Ruiz joined Dow in 1980 in Ecuador as a financial planning manager and held several Treasury positions in Latin America and in the U.S. before being elected assistant treasurer in 1996. He was appointed corporate director of insurance and risk management in 2001 until elected to his current position effective August 1, 2001.
Prior to joining Dow, Ruiz was a credit officer of Citibank, NA in Quito, Ecuador. Ruiz completed his economics studies at the Catholic University of Quito, Ecuador.