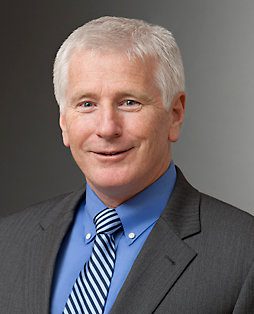 Robert Wiley
Senior Vice President, Chief Information Officer and Detroit Branch Manager
Robert (Bob) Wiley is a senior vice president, chief information officer and the manager of the Federal Reserve Bank of Chicago's Detroit Branch and has functional responsibility for district operations. His responsibilities include information technology, law enforcement unit (LEU), building operations and administrative services. Wiley is also a member of the Bank's Management Committee.
Prior to joining the Seventh District in 2003, he was a group vice president at the Federal Reserve Bank of San Francisco (Twelfth District). During his time in the Twelfth District he had oversight responsibilities in several areas of the Bank, including check, cash, audit and human resources.
Prior to his Federal Reserve experience, Wiley was a senior officer at Wells Fargo Bank serving in various and diverse leadership roles and official positions, such as ATM operations, retail sales and back office support and administration. He also held development positions in public accounting and a bank holding company.
He earned undergraduate degrees in English literature and economics and holds a master's degree in business administration with a concentration in accounting.