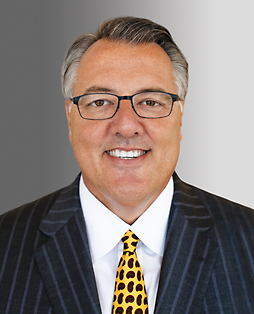 Greg Brown
Class C Director, Term: 2013-2015; 2016-2018
Chairman and Chief Executive Officer
Motorola Solutions
Schaumburg, Illinois
Greg Brown is chairman and chief executive officer (CEO) of Motorola Solutions, Inc. He joined Motorola in January 2003 and was elected to the company's board of directors in 2007. He became CEO of Motorola in January 2008 and led the successful spin-off of the consumer-focused Motorola Mobility in 2011.
Brown also served as president and chief operating officer of Motorola beginning in March 2007. Prior to joining Motorola, he was chairman and CEO of Micromuse Inc., a publicly traded network management software company. Before that, he was president of Ameritech Custom Business Services.
Brown serves as a director of the Federal Reserve Bank of Chicago, vice chair of the U.S.-China Business Council and is a member of the Northwestern Memorial Hospital Board. Additionally, he is a member of the Technology CEO Council, the Civic Committee of the Commercial Club of Chicago and World Business Chicago.
Brown earned a bachelor's degree in economics and an honorary doctorate in humane letters from Rutgers University, and also serves on the university's Board of Governors.