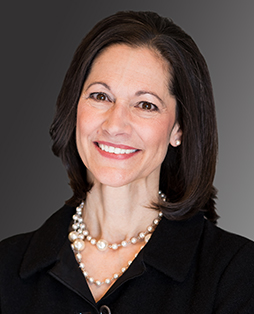 Anne Pramaggiore
Class C Director, Chair of the Board, Term: 2014-2016; 2017-2019
President and Chief Executive Officer
Commonwealth Edison
Chicago, Illinois
Anne Pramaggiore is president and chief executive officer (CEO) of Commonwealth Edison (ComEd), which has 6,200 employees and revenues of approximately $6.1 billion. ComEd is a unit of Chicago-based Exelon Corporation. ComEd delivers electricity to approximately 3.8 million residential and business customers across northern Illinois, or 70 percent of the state's population.
Pramaggiore joined ComEd in 1998 to work on the company's transition to an open and competitive energy market under the Illinois Consumer Choice Law of 1997. She began with the ComEd legal team before moving into regulatory affairs and working on significant components of the consumer choice law.
Prior to her appointment as president and CEO of ComEd, Pramaggiore served as president and chief operating officer (COO) of ComEd, responsible for overseeing the day-to-day operations of the company. Before being named president and COO, Pramaggiore managed customer operations and external affairs. Additional responsibilities included the administration of environmental stewardship activities designed to promote customer satisfaction.
Pramaggiore was promoted to her current position in February 2012. She is the first female to hold the post of president and CEO at the electric utility.
Pramaggiore serves as a chair of the Board of Directors of the Federal Reserve Bank of Chicago, Babcock & Wilcox Company, Motorola Solutions, Inc., Chicago Urban League, Lincoln Park Zoo, Northwestern Memorial Hospital, the Art Institute of Chicago and DePaul University.
She is a 1989 graduate of DePaul University School of Law and served as editor-in-chief of the school's Law Review. She has a bachelor's degree in Communications and Theater from Miami University in Oxford, Ohio.