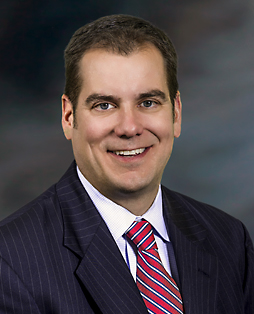 Abram Tubbs
Class A Director, Term: 2014-2016; 2017-2019
Chairman and Chief Executive Officer
Ohnward Bank and Trust
Monticello, Iowa
Abram A. Tubbs is chairman and chief executive officer of Ohnward Bank & Trust, Cascade, Iowa, president and chief financial officer (CFO) of First Central State Bank, DeWitt, Iowa, and president and CFO of the parent holding company Ohnward Bancshares, Inc, Maquoketa, Iowa. He has also serves as a director for all three entities.
After spending four years as a financial planning and investment advisor, Tubbs joined the Ohnward Bancshares community banking organization in east central Iowa in 1998 and today helps lead the $925 million four-bank holding company.
Tubbs is a graduate of the ABA's Stonier Graduate School of Banking at Georgetown University in Washington DC, was recognized as a rising star in banking by Northwestern Financial Review and has been actively involved with the Iowa Bankers Association including a role on their management committee.
Tubbs is a member of the board of directors of the Federal Reserve Bank of Chicago. He has been deeply involved in numerous community organizations including local health boards, economic development groups and civic, youth and faith based efforts. He was a two-time Midwest Conference basketball player of the year while at Cornell and is a member of the Cornell College Hall of Fame.
Tubbs graduated cum laude with a B.S.S. in Business and Economics from Cornell College, Mt. Vernon, Iowa, and holds an M.B.A. from the Tippie College of Business at the University of Iowa.