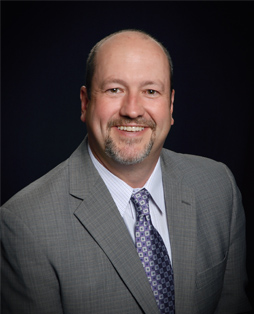 Erik VanBramer
Senior Vice President and National Sales Director
Erik Van Bramer was named senior vice president and national sales director for the Federal Reserve Bank of Chicago's Customer Relations and Support Office (CRSO) effective April 2018. Van Bramer has served as the national sales director since 2017 and was previously vice president and director of the Federal Reserve Bank's national account program. In his current role, he is responsible for setting and implementing the strategy for managing the relationships and financial services offerings for financial institutions across the Federal Reserve System.
Van Bramer joined the Federal Reserve Bank of Kansas City in 1998 and transitioned to the Federal Reserve Bank of Chicago in 2005. His tenure with the Federal Reserve has encompassed multiple areas of management responsibility to include operations, internal support functions, as well as business development. Van Bramer was promoted to assistant vice president and national account executive in 2010. He was promoted to vice president in 2014 with responsibility for leading the group which managed the relationships for the large and complex financial institutions.
Van Bramer holds a bachelor's degree from The Colorado College and has done additional graduate studies at The Lake Forest Graduate School of Business and obtained his certificate from the Graduate School of Banking at The University of Colorado.