SBA 7(a) Lending in Michigan
The number of approvals peaked in 2007 before falling in 2009. The number of loans has been rising again since 2010.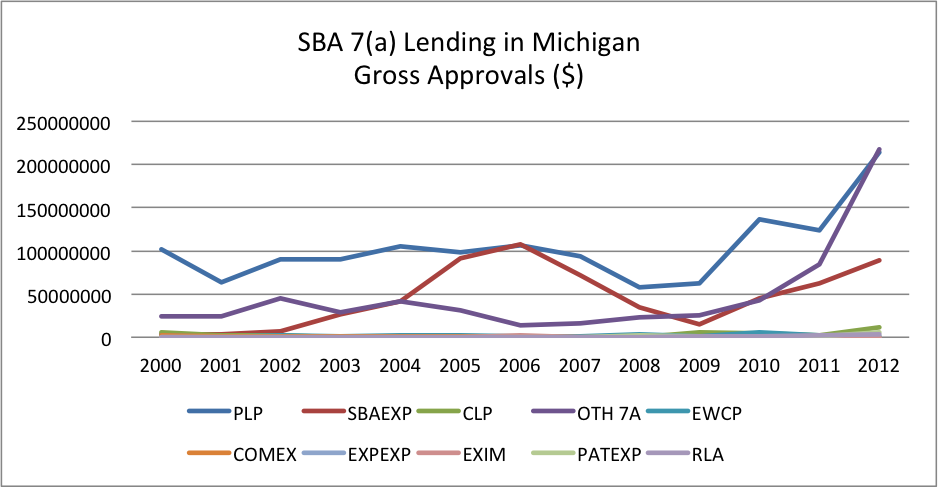 The amount of gross approvals in Michigan ranged between $100 and $250 million between 2000 and 2007, and reached over $400 million in 2012.
The source for the charts is Michigan District Office, Small Business Administration, 7(a) Lending 2000-2012.