Environmental Sustainability
The Chicago and Detroit facilities were awarded two distinguished sustainability and green design honors. Chicago was given the U.S. Green Building Council's Leadership in Energy and Environmental Design (LEED) Gold status. Detroit Branch earned the U.S. Environmental Protection Agency's (EPA) ENERGY STAR® rating.
Chicago's LEED Gold Certification
After several sustainable upgrades, the Chicago building earned LEED Gold status. The Gold status resulted from comprehensive bank efforts to increase its LEED score, including restroom renovations to decrease water use, a major fan system upgrade to improve energy efficiency, and the purchase of furniture and equipment with sustainable characteristics. The Gold certification is particularly impressive given that the building was constructed in 1922.
LEED is the council's green building rating system for measuring building sustainability. The LEED program's four certification levels are Certified, Silver, Gold and Platinum, corresponding to the number of credits accrued in six categories: sustainable sites, water efficiency, energy and atmosphere, materials and resources, indoor environmental quality, and innovation and design process. Previously, the Chicago building held a Silver certification.
Detroit's ENERGY STAR® Rating
The Detroit Branch's ENERGY STAR® rating validates that the building performs in the top 25% of similar facilities nationwide for energy efficiency, while meeting strict EPA-regulated energy efficiency performance levels.
The Detroit engineering staff improved its energy performance by managing energy strategically and making cost-effective improvements to its building, including installing a more energy-efficient boiler, replacing older lighting with LED fixtures, and modifying the control systems to maximize energy-efficiency. These improvements reduced greenhouse gas emissions equal to the annual electricity use from 306 households.
EPA's ENERGY STAR® energy performance scale has helped organizations assess how efficiently their buildings use energy since 1992, when the program was introduced as a voluntary, market-based partnership to reduce greenhouse gas emissions. Today, the ENERGY STAR® label can be found on more than 65 different kinds of products, 1.4 million new homes, and 20,000 commercial buildings and industrial plants. Commercial buildings that earn EPA's ENERGY STAR® certification use an average of 35% less energy than typical buildings and also release 35% less carbon dioxide into the atmosphere.
We save approximately 400,000 gallons of water annually by diverting the drain back into our cooling towers.
To put that into context, an Olympic size swimming pool holds approximately 660,000 gallons.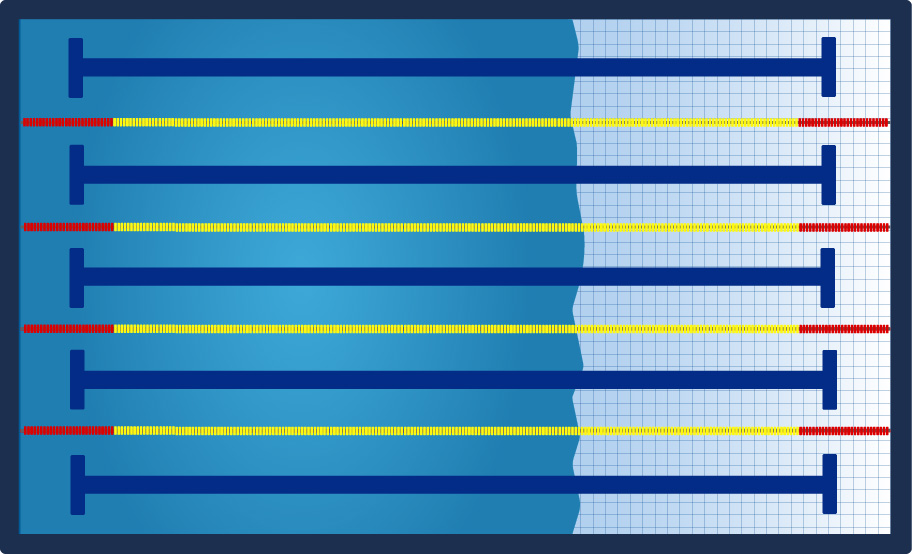 Our Fan Wall and Chiller projects save enough energy to power ~92 households for an entire year.
This results in a reduction of 186,000 metric tons of carbon dioxide emissions.