Letter from the President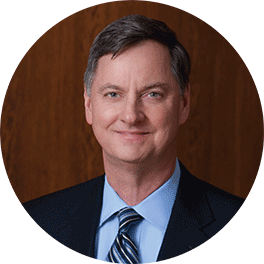 Charles L. Evans
President and Chief Executive Officer
Welcome to our 2014 annual report. We are pleased to present it to you this year in an easy-to-use web-based format. As always, we are focused on promoting a stable economy and an efficient payment system, and this report will outline accomplishments last year in some of those areas. I hope you find it informative.
Our staff members make our accomplishments possible, and I am sincerely grateful to them for that. I would also like to acknowledge our board of directors for their counsel and support, especially those board members who completed their service at the end of last year. One from our Detroit Board is Michael Bannister, former chairman and chief executive officer of Ford Motor Credit Company. Chicago Board member and Northern Trust Chairman and CEO Rick Waddell also concluded his service. However, Rick is not leaving us completely, as he has joined the Federal Advisory Council as the Seventh District representative.
Finally, I can't look back on 2014 without mentioning it was our centennial year here at the Chicago Fed. In December, employees and their families gathered at the Bank for an open house to celebrate the 100th anniversary of our first day of operation. We started with 41 employees at the Rector Building located at Clark and Monroe streets in downtown Chicago, and today we have 1,500 employees and a variety of new responsibilities that the founders of the Fed probably never imagined. It is work that we are proud to carry out, and I am confident we will continue to move forward with success in the future.
I hope you find this new format engaging and the content in the report interesting. As always, I wish you well in 2015 as we continue our efforts to promote a strong and productive national economy.
Charles L. Evans
President and Chief Executive Officer
April 30, 2015