Office of the President
---
Austan Goolsbee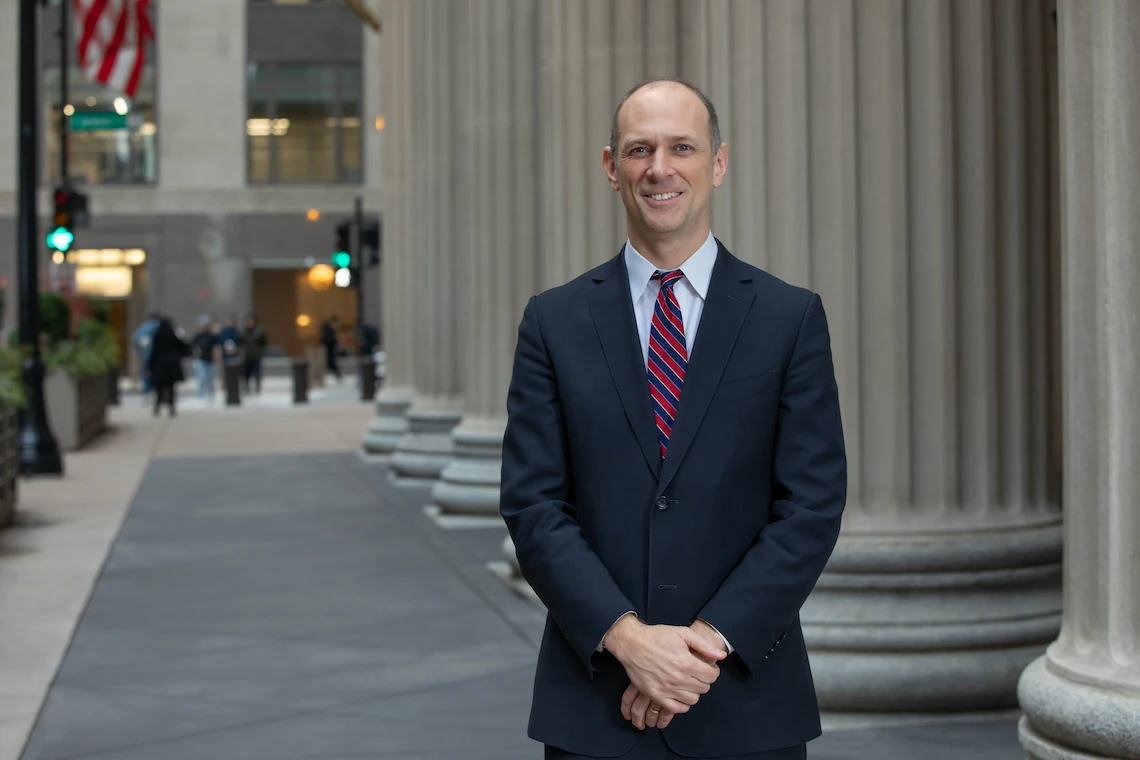 "The Federal Reserve Bank of Chicago plays an essential role in fostering a healthy economy and a stable financial system for all Americans. It is an honor to join that effort."
— Austan Goolsbee, President and CEO
Austan D. Goolsbee is president and chief executive officer of the Federal Reserve Bank of Chicago. In this capacity, he serves on the Federal Open Market Committee—the Federal Reserve System's monetary policymaking body—and leads the Chicago Fed, which conducts research and monitors local economic conditions in support of the formulation of monetary policy, supervises and regulates banking organizations, and provides financial services to banks and similar institutions, as well as to the U.S. government.
Prior to becoming president of the Chicago Fed in January 2023, Goolsbee served as the Robert P. Gwinn Professor of Economics at the University of Chicago Booth School of Business where he first joined the faculty in 1995. He is known for his empirical research on many different industries and on economic policy. He has been a Fulbright Scholar and an Alfred P. Sloan Fellow.
Goolsbee served as a member and then chairman of the Council of Economic Advisers from 2009 through 2011 and was a member of the President's cabinet. He has also served on the Board of Education for the City of Chicago, the Economic Advisory Panel to the Federal Reserve Bank of New York, the Panel of Economic Advisers to the Congressional Budget Office, the U.S. Census Advisory Committee, the Digital Economy Board of Advisors to the Commerce Department, and the External Advisory Group on Digital Technology for the International Monetary Fund.
Goolsbee has a PhD in economics from the Massachusetts Institute of Technology and a BA and MA in economics from Yale University. He is married and has three children.
Learn more: