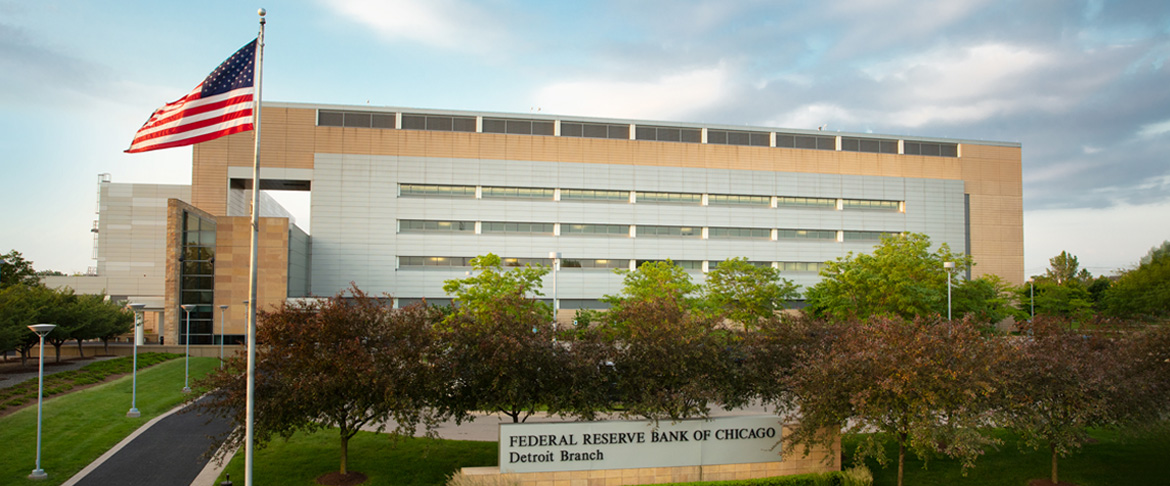 Detroit Branch Visitors Center
Tour Information
The presentation will include a discussion of the Federal Reserve System and a tour of our cash department, which disburses currency to area banks. The discussion and tour will take about one hour. If you would like to schedule an online group visit, please contact us.
Who Tours the Detroit Branch?
Civic and community organizations, business groups, bankers, high school juniors and seniors and college students are all welcome at the Detroit Branch.
When can I take a tour?
Tuesday, Wednesday, or Thursday
9:30 a.m. - 3:00 p.m.
Tours are about one hour in length and offered free of charge.
How Many People?
We require advanced reservations and groups of 15 to 60 people. All guests must be in high school or above. Chaperones are necessary for high school groups.
Where is the Detroit Branch located?
The Detroit Branch is located at 1600 East Warren Ave, Detroit, MI 48207.
Security Screening
All individuals visiting the Visitors Center will be subject to the Detroit Branch screening process. The following items will be confiscated before entry and returned upon departure.*
Fire arms
Stun guns
Knives, including pocket knives
Utility/Box cutters
Explosives
Pepper spray or mace
Cigarette lighters carried by minors
Other illegal or potentially dangerous or destructive items
* Exceptions to this policy include illegal items and fire arms or other weapons for which the owner is unable to provide a proper license. These items will be turned over to the Detroit Police Department.
Please Keep in Mind
All adult visitors must show a government-issued photo ID before entering the Visitors Center
No food or drink is allowed
School tours require one adult for every ten students age 17 or younger