Last Updated: 11/10/16
AgConditions
The Seventh Federal Reserve District states of Illinois, Indiana, Iowa, Michigan and Wisconsin continue to play a key role in the agricultural economy of the United States, as well as the world. Although agriculture's share of the total Seventh District economy is decreasing, it remains a very important part of the larger economy.
Land Values and Credit Conditions Survey
The fourth quarter 2016 survey is now available.
Year-over-Year Changes in Farmland Values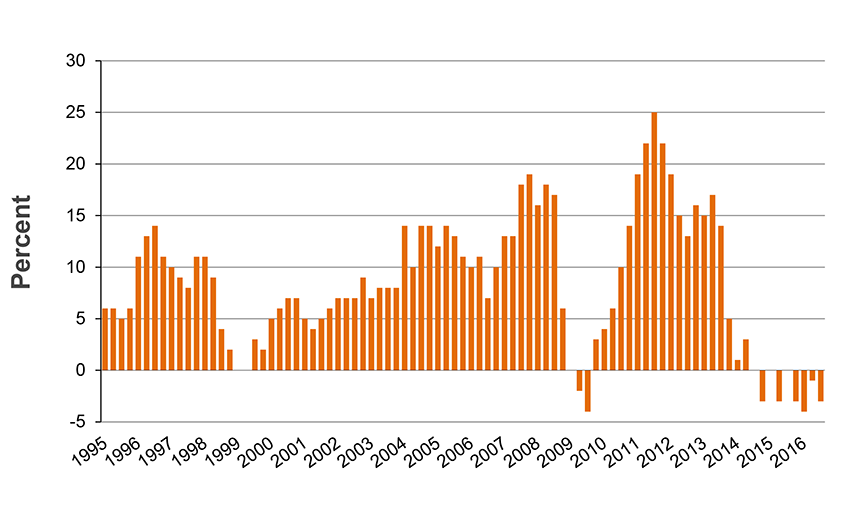 Index of Demand for Non-real-estate Agricultural Loans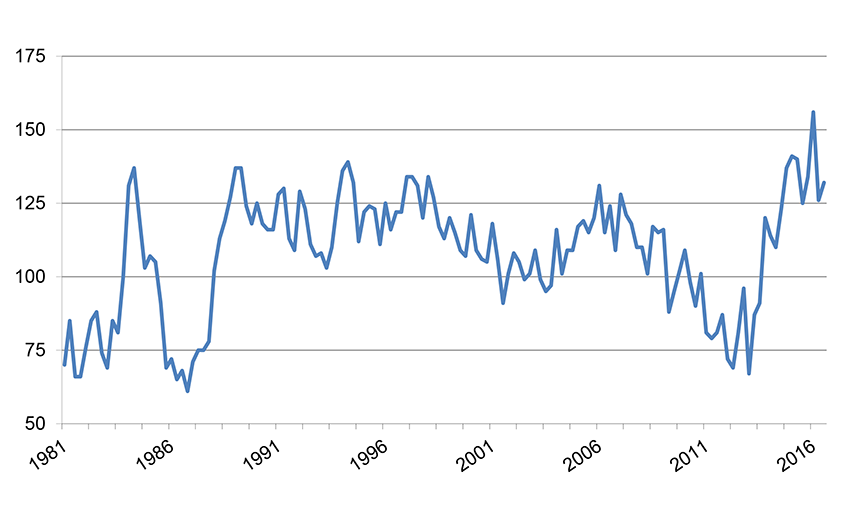 Index of Repayment Rates for Non-real-estate Agricultural Loans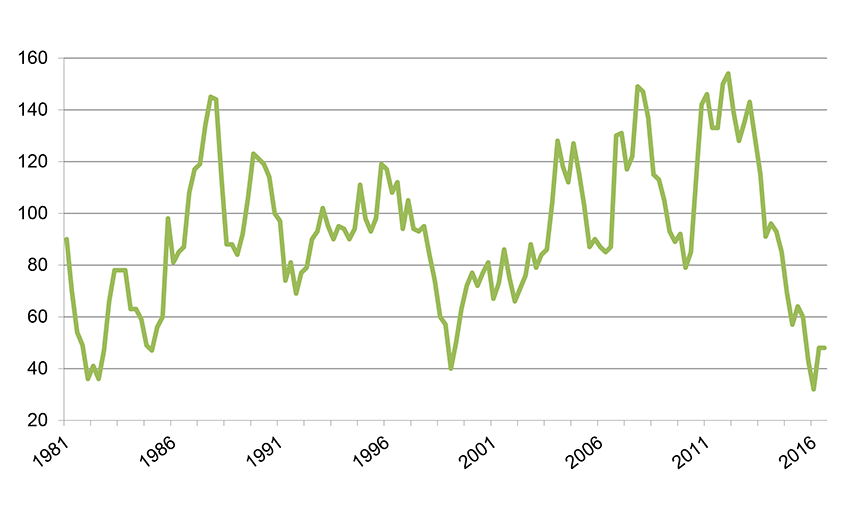 Interest Rates Charged on New Farm Loans in the Seventh District
2016 Agriculture Conference
On November 29, 2016, the Federal Reserve Bank of Chicago held a conference to examine the agricultural downturn in the Midwest and discuss future directions for farming. With prices for key agricultural products falling from their peaks in recent years, many farm operations are having to deal with lower revenues. Read more...
Agriculture Conference Series