Fed in Your High School Classroom
Connect your students with the Chicago Fed through our free virtual programs.
---
Q&A with a Fed Ambassador
This online 45-minute program for high school students covers the core functions of the Federal Reserve. A knowledgeable Fed Ambassador will walk students through an interactive slideshow presentation and answer questions in real time. If you wish to learn more information about careers at the Federal Reserve or the Federal Reserve's response to COVID-19, you can request that the Fed Ambassador cover these topics when you reserve a time slot for the program. Please note that at this time, this program is only offered to high school students.
Register Here: https://www.chicagofed.org/education/money-museum/reservations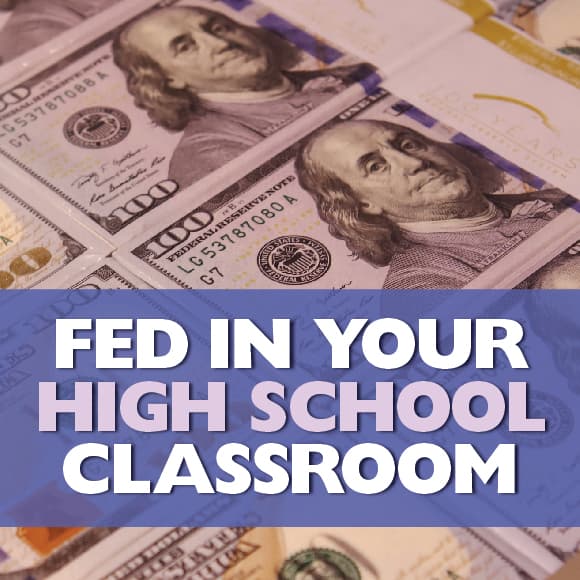 The Chicago Fed's Money Museum Syllabus
This online resource for high school educators and students covers:
The Federal Reserve System's history and structure.
The Fed's dual mandate of promoting maximum employment and stable prices.
The Fed's roles in financial regulation, payment systems and monetary policy.
The Fed's actions in response to the economic downturn caused by COVID-19.
The syllabus is available through EconLowdown.org, a free platform with online courses and videos for K-12 and college classrooms.
Sign up for an Econ Lowdown instructor account here: https://www.econlowdown.org
To add the syllabus to your classroom, follow these steps:
While logged in, navigate to the Resource Gallery.
Click on the "Topic" tab.
Choose "Federal Reserve System" and hit the "Apply" button.
Scroll down to the "Chicago Fed's Money Museum Syllabus."
Add it to your virtual classroom by clicking the plus sign in the upper right corner.