2009 Payments Conference — Payments Pricing: Who Bears the Cost?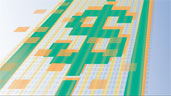 As consumers and merchants increasingly adopt electronic payments, the pricing of these services has generated substantial scrutiny around the world. Some public authorities have directly intervened in the payments market. Others have relied more heavily on the private market to develop payments pricing strategies. Moreover, innovative vehicles and business models may increase competition, resulting in greater choice to payment system participants. However, these products may not provide the same benefits as traditional debit and credit cards. In light of these developments, the Federal Reserve Bank of Chicago hosted its ninth annual Payments Conference, Payments Pricing: Who Bears the Cost? During this two-day event held at the Chicago Fed on May 14-15, 2009, we focused on:
Evaluating the role of public intervention;
Comparing perspectives on market-based solutions;
Offering incentives to affect payments behavior;
Leveraging technology to increase competition; and
Developing future payment pricing strategies.