Payment Innovations in the Wake of the Financial Crisis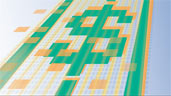 Over the last few years, the economy has experienced an unprecedented level of change. Amidst this environment, the payments industry has undergone changes as well, such as new consumer protection regulations for payment cards. While it has yet to be determined which consumer payment practices will undergo the most change, it is clear that businesses have had to alter pricing, marketing, and product strategies in order to remain competitive. Further, the industry and policymakers have recognized the importance of business innovations as well as financial education to help protect against future shocks. As economists and business leaders attempt to survey the payments landscape and understand what we have learned as a result of recent events, the Chicago Fed brought together leaders from throughout the industry to discuss the following:
What innovations have the payments industry developed in response to recent economic events?
How have consumers' payments behaviors changed, and are these changes likely to be permanent?
What is the future direction of payments policy?
Who Should Attend?
Decision-makers from financial institutions, payment networks, regulatory bodies, central banks, merchants and payment innovators as well as academics.
Featured Speaker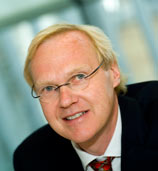 David Evans
Founder, Market Dynamics
David Evans is an economist and business advisor. He is the author of the forthcoming book Paying with Plastic: The Digital Revolution in Buying and Borrowing. His more recent work "Innovation and Payments"(Moving Money: The Future of Consumer Payments, 2009) sets forth a framework for how the combination of data-driven marketing, cloud-based computing and mobile telephony will transform the payments industry. He also serves as a business advisor to many firms in the payments industry, including several firms that are at the frontiers of innovation. Evans has a Ph.D. and an undergraduate degree in economics from the University of Chicago.
Thursday, 05/20/10
9:30 AM
Introduction
Gordon&nbspWerkema
,
First Vice President and Chief Operating Officer
,
Federal Reserve Bank of Chicago
9:45 AM
Keynote Address
Why Innovation in Payments Is Accelerating and Its Implications for the Coming Decade in Payments
David&nbspEvans
,
Founder
,
Market Platform Dynamics
10:30 AM
Consumer Choices
In what ways did consumer payments behavior change over the
last few years?
Is financial education important, and is it effective?
How well are consumers and businesses being served by payment products?
Moderator
Gene&nbspAmromin
,
Financial Economist
,
Federal Reserve Bank of Chicago
Panelists
Victor&nbspStango
,
Assistant Professor
,
Graduate School of Management, University of California at Davis
Mark&nbspFurletti
,
Attorney, Consumer Financial Services Group
,
Ballard Spahr LLP
Piyush&nbspTantia
,
Senior Researcher, ideas42
,
Institute for Quantitative Social Science, Harvard University
1:30 PM
Innovative Business Strategies
What are the most promising new markets for retail payments over the next five years?
How have companies changed their corporate strategies in the last few years?
How have companies altered their product offerings to reflect changes in the economic climate?
Moderator
Ron&nbspShevlin
,
Senior Analyst
,
Aite Group
Panelists
Dan&nbspSchatt
,
General Manager, Financial Innovations
,
PayPal
Gary&nbspPalmer
,
Chairman
,
Network Branded Prepaid Card Association
Stephanie&nbspSwain
,
Senior Director of Growth Initiatives, Financial Services
,
Best Buy
Gray&nbspTaylor
,
Payments Consultant
,
National Association of Convenience Stores
3:30 PM
Transformative Technology
What new products were developed as a result of the economic downturn?
How have emerging products influenced (or threatened) legacy payments vehicles?
Have pricing strategies influenced product mix or vice versa?
Moderator
Bryan&nbspDerman
,
Partner
,
Glenbrook Partners
Panelists
Jeff&nbspSemenchuk
,
Head of Growth Ventures
,
Citigroup, Inc.
John&nbspBrady
,
Vice President
,
USAA
Wences&nbspCesares
,
Chief Executive Officer
,
BlingNation
Friday, 05/21/10
8:45 AM
Introduction
David&nbspMarshall
,
Senior Vice President
,
Federal Reserve Bank of Chicago
9:00 AM
Security and Risk
What are the most innovative fraud reduction strategies to emerge in the last two years?
What challenges do companies face in rethinking businesses strategies to reflect changes in risk profiles?
Are there regional or national differences in fraud experiences?
Moderator
Peter&nbspBurns
,
Senior Payments Advisor
,
Heartland Payment Systems, Inc
Panelists
Mike&nbspUrban
,
Senior Director, Fraud Solutions
,
FICO
Ellen&nbspRichey
,
Chief Enterprise Risk Officer
,
Visa
Janet&nbspEstep
,
President and Chief Executive Officer
,
NACHA
10:45 AM
Where Are We Headed?
What role should the public sector play in retail payment markets?
What kind of legislation do you expect to see in the wake of the financial crisis?
How are payment providers likely to respond in terms of their fee structures and incentives to innovate in the future?
Moderator
Sujit (Bob)&nbspChakravorti
,
Senior Economist
,
Federal Reserve Bank of Chicago
Panelists
Glenn&nbspFodor
,
Vice President
,
Morgan Stanley
Ronald&nbspMann
,
Professor
,
Columbia Law School
Omri&nbspBen-Shahar
,
Professor
,
University of Chicago Law School
Richard&nbspEpstein
,
Professor
,
University of Chicago Law School
12:30 PM
Luncheon
Last Updated: 06/04/2010