Closing Remarks: A Conversation with Anna Paulson and Anna Gifty
---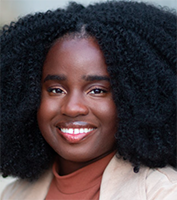 Anna Gifty Opoku-Agyeman
Chief Executive Officer and Co-Founder
The Sadie Collective
Anna Gifty Opoku-Agyeman is an emerging researcher, entrepreneur, and author from Ghana and Maryland. She recently completed a fellowship at Harvard University as a research scholar in economics with an appointment at the National Bureau of Economic Research. She graduated from the University of Maryland, Baltimore County with a BA in mathematics and a minor in economics as a Meyerhoff/MARC U*STAR Scholar. She is a co-founder of the Sadie Collective, and also co-founded and co-organized #BlackBirdersWeek alongside members of the BlackAFinSTEM community. Currently, she is a development program analyst at PNC bank.
---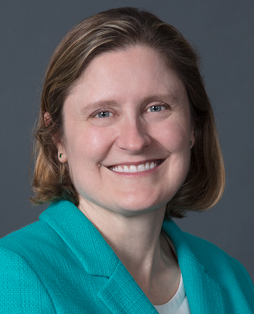 Anna Paulson
Executive Vice President and Director of Research
Federal Reserve Bank of Chicago
Anna Paulson is executive vice president and director of research at the Federal Reserve Bank of Chicago. She leads the Bank's research and policy analysis work, overseeing the department that provides analytic support for monetary policymaking and conducts research on banking and financial markets, macroeconomics, microeconomics and regional economics. Paulson also has responsibility for the Bank's Public Affairs and Community, Development and Policy Studies departments. She attends meetings of the Federal Open Market Committee (FOMC), the group responsible for formulating the nation's monetary policy, and serves on the Bank's Executive Committee.
Paulson is an expert on financial markets and institutions, with particular expertise on the insurance industry. Her research investigates how households and firms adapt to incomplete financial markets and how household financial decision-making is influenced by exposure to institutions and economic events, including financial crises. Paulson's research has been published in leading scholarly journals, including the Journal of Political Economy, the Review of Economics and Statistics and the Review of Financial Studies. She is a past member of the American Economic Association's Committee on the Status of Women in the Economics Profession and a past board member of the Western Economic Association International. Paulson received a Bachelor of Arts from Carleton College and a Ph.D. in economics from the University of Chicago.
Paulson joined the Chicago Fed as an economist in 2001 after serving as an assistant professor of finance at Kellogg School of Management at Northwestern University. In 2009, she was promoted to vice president in the Financial Markets Group and established the Insurance Initiative, which analyzes financial stability and regulatory issues in the insurance industry on behalf of the Federal Reserve System. She became associate director of research in 2017 and was promoted to director of research in 2019.
Closing Remarks: A Conversation with Anna Paulson and Anna Gifty