Welcome to Day 2 from the Sadie Collective and the Chicago Fed
---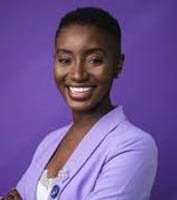 Kadija Yilla
Chief Strategy Officer
The Sadie Collective
Kadija Yilla graduated from Pomona College with a BA in mathematics and economics. She joined Goldman Sachs immediately after college as an analyst supporting their investment management division. She is currently a senior research assistant at the Brookings Institution in the Hutchins Center on Fiscal and Monetary Policy. Her interests include policy, financial markets, behavioral economics, and global development.
---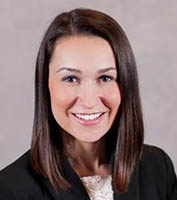 Dina Carr
Diversity and Inclusion Manager –
Strategic Partnerships
Federal Reserve Bank of Chicago
Dina Carr is the diversity and inclusion manager for strategic partnerships at the Federal Reserve Bank of Chicago. In this capacity, she leads the external diversity and inclusion strategic plan for the Chicago Fed. Her responsibilities include community partnerships and outreach, diversity recruiting, and management of the Financial Services Pipeline (FSP) Initiative, a coalition of firms aimed at diversifying the local financial services industry.
Formerly, Carr was a director of partnerships at Loyola University Chicago, focusing on diversity recruiting and community partnerships. Prior to working at Loyola, she worked at the Human Resources Management of Chicago (HRMAC), SmithBucklin, and Reading Is Fundamental (RIF), a children's literacy organization.
Carr holds a bachelor's degree from George Washington University and an MBA with a concentration in human resources from the Quinlan School of Business at Loyola University Chicago.
Welcome to Day 2 from the Sadie Collective