Advancing Household Financial Security in Detroit
Advancing Household Financial Security in Detroit
---
This forum is part of Project Hometown, an initiative from the Chicago Fed that aims to foster discussion around the challenges and opportunities confronting hometowns in the Federal Reserve's Seventh District.
In Detroit, as in other American cities, the health and economic effects of the Covid-19 pandemic have been felt disproportionally by some groups and neighborhoods. Lower-paid workers are being impacted the hardest, with those in the restaurant, hotel, and entertainment industries among those experiencing the highest rates of job loss. Many newly unemployed workers have little personal savings to cushion the blow.
Even before the pandemic, disadvantaged groups in Detroit were experiencing significant challenges. Many economists agree that the fallout from the Great Recession of 2007–09 was particularly severe in Detroit, which filed for bankruptcy in 2013. With economic hardship caused by the collapse in the housing market still fresh in the memories of Detroit residents, many fear that the current crisis will further impede growth and recovery for the city.
The forum brings together diverse perspectives on how Detroit's people can recover from the pandemic, overcome long-standing inequities, and rebuild for resilience.
In this one-hour virtual convening, experts plan to discuss the following:
How the pandemic is impacting the household financial stability of Detroit residents
What challenges were present before the pandemic and how have such challenges evolved
What areas of household financial stability and building financial capability are most vital at this time
What specific programs are operating on the ground in Detroit to support household financial security and growing financial capability
---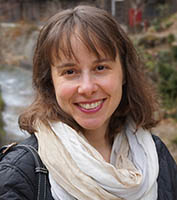 Amy Bickers
Assistant Vice President
Federal Reserve Bank of Chicago
Moderator
---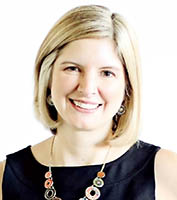 Kristen Holt
President & CEO
GreenPath
Panelist
Kristen Holt is president and CEO of GreenPath Financial Wellness. She has focused her career on leading global corporate enterprises, managing mergers and acquisitions, and helping transform complex, traditional nonprofits into innovative organizations. Before joining GreenPath, Holt was COO for United Way of Southeastern Michigan. GreenPath Financial Wellness is a national nonprofit organization and one of the largest financial counseling agencies in the nation. Headquartered in Michigan, GreenPath and its affiliates work directly with individuals, banks, credit unions, and employer partners across the United States. GreenPath is a member of the National Foundation for Credit Counseling, Michigan Diversity Council, and Texas Diversity Council, and it is accredited by the Council on Accreditation.
---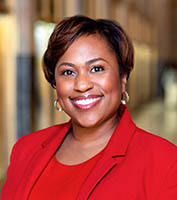 Darienne Hudson
President & CEO
United Way of Southeastern Michigan
Panelist
---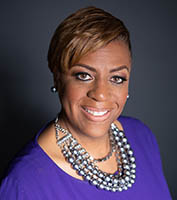 Kim Trent
Deputy Director for Prosperity
Michigan Department of Labor and Economic Opportunity
Panelist
Advancing Household Financial Security in Detroit