The Future of Innovation in an Inclusive Chicago
The Future of Innovation in an Inclusive Chicago
---
This forum is part of Project Hometown, a new initiative from the Chicago Fed that aims to foster discussion around the challenges and opportunities confronting hometowns in the Seventh District.
Chicago is a global hub for innovation in finance, technology, and other sectors. Yet continued innovation is not a given, and the makeup of the city's population has not been reflected in its most innovative industries. How can Chicago's history of innovation continue, and how can it include all residents of the city?
What industries will be the engines of innovation and economic growth in Chicago's future?
What do business, government, and other sectors need to do to support continued innovation in Chicago?
What steps can be taken to ensure all of the city's residents participate in the growth that innovative industries create?
How can Chicago's innovative businesses and government agencies attract and retain skills and talent at all seniority levels?
---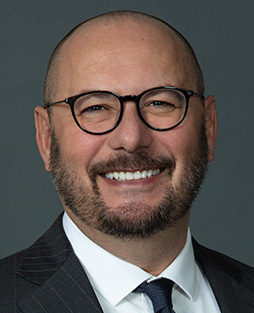 Alessandro Cocco
Vice President
Federal Reserve Bank of Chicago
Moderator
---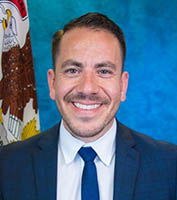 Rodrigo Garcia, CTP®, AIF®
Deputy State Treasurer and
Chief Investment Officer
Illinois State Treasurer
Panelist
Rodrigo Garcia, CTP®, AIF®, is the deputy state treasurer and chief investment officer for Illinois State Treasurer Michael W. Frerichs. He directs the treasury's combined $35 billion investment portfolio, $300 billion in related banking operations and financial services, and an approximately $4 billion agency budget and financial services unit. In this leadership role, Garcia leverages financial innovation, investment stewardship, corporate governance, stakeholder capitalism and equity, diversity, and inclusion to maximize investment returns and bolster the Illinois macro and micro economies. He is an adjunct professor at Northwestern University, an Aspen Global Finance Fellow, and a recent TEDx speaker. He also is a certified treasury professional (CTP®), an accredited investment fiduciary (AIF®), and holds SASB's FSA credential.
Garcia was previously the director of the Illinois Department of Veterans' Affairs and a member of the Illinois Cabinet, and he has also worked for Morgan Stanley & Co., Inc. and the Federal Reserve Bank of Chicago. Garcia holds an undergraduate degree with a major in finance from Northeastern Illinois University and two post-graduate degrees, one with a focus in finance from the University of Illinois and one with a focus in public policy from Northwestern University. He has also completed a senior executive program at Harvard's Kennedy School of Government.
Garcia chairs the investment selection committee at Angeles Investors, serves on the executive committee and chairs the investment committee for the endowment at Northeastern Illinois University Foundation, serves on the investment committee for the endowment at Youth Guidance/Becoming a Man, serves as the treasurer on the board of directors for the Thirty Percent Investor Coalition, and is the chairman emeritus of Student Veterans of America. He also serves on the advisory councils for the Private Directors Association, the Milken Institute's Global Capital Markets Group, and the Aspen Institute's Latinos in Society program.
He is a dedicated public servant, investment platform innovator, angel investor, and economic systems architect battling the many challenges afflicting communities in need.
---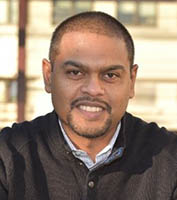 Bevon Joseph
Co-Founder and President
The Greenwood Project
Panelist
---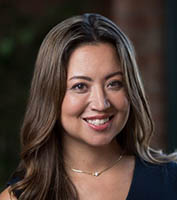 Rumi Morales
Partner and Head of Venture
Outlier Ventures
Panelist
---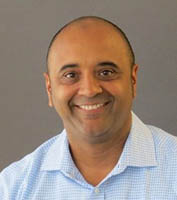 Mel Williams, Jr.
Chief Legal Officer
Chicago Trading Company (CTC)
Panelist
The Future of Innovation in an Inclusive Chicago