Visions for Milwaukee's Future: A Community Forum
Visions for Milwaukee's Future: A Community Forum
---
This forum is part of Project Hometown, a new initiative from the Chicago Fed that aims to foster discussion around the challenges and opportunities confronting hometowns in the Seventh District.
This virtual event will bring together government, community, economic development, and business leaders to discuss visions for Milwaukee's future. Charles Evans, president of the Federal Reserve Bank of Chicago, will provide opening remarks. Jeremiah Boyle, assistant vice president and managing director of community and economic development at the Federal Reserve Bank of Chicago, will moderate a panel exploring how Milwaukee can recover from the challenges posed by a pandemic, record unemployment, and social unrest. Please join us as the Chicago Fed hosts an informed discussion regarding rebuilding Milwaukee's economy to ensure all residents share in a strong future for the city.
---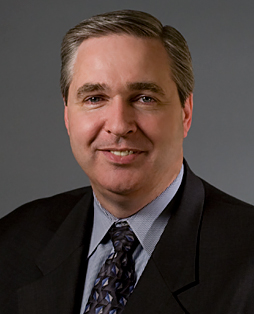 Jeremiah Boyle
Assistant Vice President
Federal Reserve Bank of Chicago
Moderator
---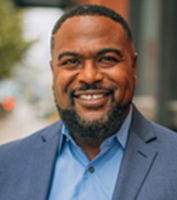 Lafayette Crump
Commissioner of City Development
Milwaukee, WI
Panelist
Lafayette L. Crump is the Milwaukee commissioner of city development. He most recently served as deputy chief of staff and chief diversity, vendor, and engagement officer for the Milwaukee 2020 Host Committee of the Democratic National Convention. In this role, he ensured community involvement, the inclusion of local and diverse businesses, and corporate adherence to ethical, environmental, and employment and accessibility practices.
Crump was also chief operating officer of Prism Technical Management & Marketing Services, LLC, a multidisciplinary management-consulting firm based in Milwaukee, WI, with an office in St. Louis, MO, and experience across the United States. Prism is most known for its development, management, and monitoring of programs and projects that ensure supplier and workforce diversity, inclusion, and equity, particularly on large-scale construction projects and events, as well as within sizable organizations.
Under Crump's leadership, challenging supplier and workforce diversity targets were consistently surpassed, including on Milwaukee projects such as Fiserv Forum, the Northwestern Mutual Tower and Commons, the Milwaukee Streetcar, Century City, The Brewery, The Moderne, and more.
In conjunction with the Milwaukee Metropolitan Sewerage District, Crump also led the growth of Prism's Business Development Training Program and Regional Internships in Science and Engineering programs. These efforts helped grow many of the region's most successful diverse contractors and consultants as well as developed and placed talented diverse STEM students from Milwaukee with local technical firms, construction companies, and governmental units.
In addition to his work for Prism, Crump practiced law for a number of years, working to ensure equity for small businesses and nonprofits. He is also an adjunct professor at Marquette University Law School, where his focus is ensuring that law students understand the needs, expectations, and reality of business owners.
Crump is the past chair of the board for Safe & Sound, a public-private nonprofit uniting residents, youth, law enforcement, and community partners to build safe and empowered neighborhoods. He also serves on the boards of the Salvation Army, the VISIT Milwaukee Diversity & Inclusion Advisory Committee, and the Wauwatosa Equity and Inclusion Commission. Crump's commitment to the community was recognized via the Milwaukee Business Journal 40 Under 40 award, the Milwaukee Times Black Excellence Award, the University School of Milwaukee Alumni Service Award, and the Foley & Lardner Lynford Lardner Attorney Service Award.
Crump is a graduate of Duke University and Duke University School of Law, where he served on the Duke Journal of Gender Law & Policy, the Harassment Grievance Board, and the Moot Court Board. He was also president of Alpha Phi Alpha Fraternity, Inc. In addition to his current board affiliations, Crump has served on University School of Milwaukee Alumni Board, as well as the boards of the Black Child Development Institute, Greater Milwaukee Nonprofit Institute, and the State Bar Media Relations Committee. Crump has volunteered for Big Brothers, Big Sisters, Junior Achievement, the Milwaukee Black & Latino Male Mentor Program, and other organizations committed to nurturing and empowering young people.
---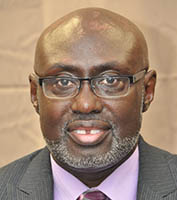 George Hinton
CEO
Social Development Commission (SDC)
Panelist
---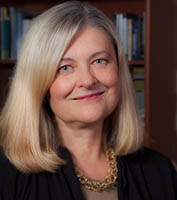 Julia Taylor
President
Greater Milwaukee Committee (GMC)
Panelist
Visions for Milwaukee's Future: A Community Forum