Consumer Scam Alert and Update
May 2021
There are several currently known scams using the Federal Reserve's name:
Telephone calls claiming that the Federal Reserve has a warrant for your arrest
E-mails claiming that you are eligible to receive a large sum of money (inheritance, lottery winnings, wire transfer, etc.) from the "Federal Reserve Bank"
E-mails or phone messages claiming that the Federal Reserve is holding money owed to you
Other communications made via email or on social media networks claiming to be from the Federal Reserve, such as stating that you have a "secret account" at the Federal Reserve Bank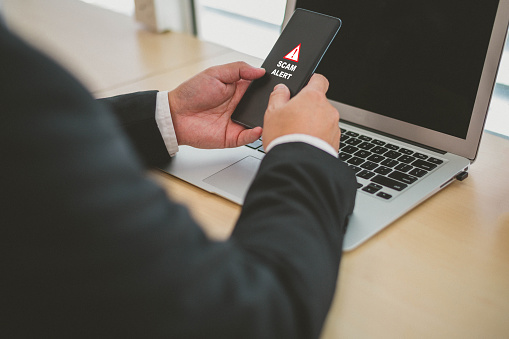 These are all scams. Please know that the Federal Reserve:
Would NEVER contact any individuals of the public via any means, whether by telephone, text messages, e-mail, or any other channel. The Federal Reserve provides services to financial institutions only – not individuals.
Would NEVER issue warrants for an arrest. The Federal Reserve has no authority to issue warrants or take any criminal action against an individual.
Does NOT maintain any account for any individual. There is no routing or account number in your name, or under your social security number, at the Federal Reserve.
What should you do?
DO NOT provide any personal financial information to the caller or in an email.
You SHOULD verify the legitimacy of potential service providers before supplying personal financial information or entering into a business transaction.
If you suspect that your personal financial information has been compromised, contact your financial institution and local law enforcement officials.
To file a complaint about a suspected fraudulent email, contact the Federal Bureau of Investigation's Internet Crime Complaint Center at www.Ic3.gov.
Remember that the Federal Reserve will never contact the public via unsolicited phone calls or emails asking for money or any other type of personal information.
For additional information, see: