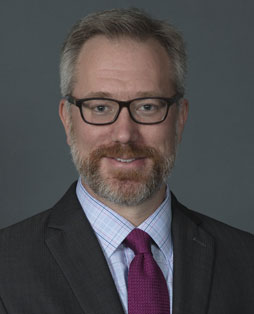 Nathan Anderson
Vice President, Regional and Community Development Research
Nathan Anderson is a vice president in the regional and community development research division at the Federal Reserve Bank of Chicago. Anderson does research and analysis related to the Bank's community development function, focusing on the intersection of federal, state, and local tax policies and community and household finances.
Prior to joining the Fed in 2019, Anderson practiced law in the tax department at Ropes & Gray LLP, where he focused on the tax aspects of investment funds (e.g., private equity funds, hedge funds, mutual funds, real estate funds, and their managers and investors), tax-exempt organizations, foreign investors, and financial instruments. Beginning in 2018, he focused much of his practice on the tax incentives to invest in Opportunity Zones introduced by the so-called Tax Cuts and Jobs Act.
Anderson received a bachelor's in economics from Case Western Reserve University, a master's, and a PhD in economics from the University of Michigan, and a juris doctor from the Northwestern Pritzker School of Law.
Article
ProfitWise News and Views