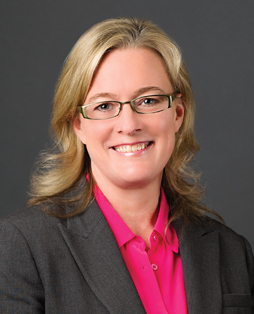 Ellen Bromagen
First Vice President and Chief Operating Officer
Ellen Bromagen was appointed first vice president and chief operating officer of the Federal Reserve Bank of Chicago effective September 1, 2015. Prior to her appointment, she was the executive vice president and product manager of the Federal Reserve System's Customer Relations and Support Office (CRSO). The CRSO has a strategic leadership role within the Federal Reserve, managing the nation-wide electronic payments and information delivery network ("FedLine"), leading national sales and marketing strategies associated with $0.5 billion in annual revenue and providing customer set-up and support for over 100,000 users.
Bromagen joined the Federal Reserve Bank of Chicago in 1990 and has held a variety of management positions during her time at the bank. Bromagen was promoted to assistant vice president-accounting in 1998. She joined the CRSO in 2003 was promoted to vice president in 2004 with the responsibility for financial planning and revenue management. In 2006, Bromagen assumed responsibility for FedLine® Program Management and was promoted to senior vice president in 2008. In 2012 she was promoted to executive vice president and product manager of the CRSO.
Bromagen holds a bachelors of science degree from the University of Wisconsin and a masters degree from DePaul University.