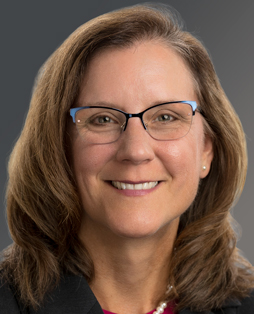 Tracy Harrington
Senior Vice President, Customer Relations and Support Office
Tracy L. Harrington was named the senior vice president responsible for FedLine in the Customer Relations and Support Office effective November 2015. Her responsibilities include all strategic and operational aspects of the FedLine business. Prior to this assignment, she served as the vice president for FedLine, leading risk management, operations and product delivery functions.
Harrington began her career with the Federal Reserve Bank of Chicago in 1995. Her tenure with the Federal Reserve has encompassed multiple areas of management responsibility within bank supervision, application development, program management, operations and risk management. Harrington was promoted to assistant vice president responsible for FedLine operations in 2009. She was promoted to vice president in 2012.
Harrington holds a B.S. degree from North Central College and an M.S. degree from Northern Illinois University. Harrington is a certified project management professional (PMP).