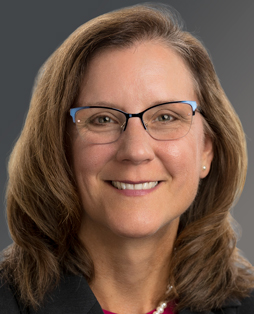 Tracy Harrington
Executive Vice President, Chief Information Officer for Federal Reserve Financial Services
Tracy Harrington is an executive vice president of the Federal Reserve Bank of Chicago and chief information officer (CIO) for Federal Reserve Financial Services (FRFS). Harrington leads the team responsible for planning, designing, implementing, and driving the delivery of the organization's technology strategy and services, with an emphasis on digital transformation and innovation. Harrington is a member of the Technology Delivery Leadership Council, which leads Federal Reserve System IT strategies, priorities, and initiatives.
Prior to her current role, Harrington was the senior vice president and CIO responsible for FedLine on behalf of the Federal Reserve System. FedLine is the electronic access solution used by over 10,000 financial institutions to conduct more than $4 trillion in payments transactions daily. Her responsibilities included all strategic and operational aspects of the FedLine business, such as architecture, security, portfolio management, product and pricing, application development, and operations.
Harrington began her career with the Federal Reserve Bank of Chicago in 1995. Her tenure with the Federal Reserve has encompassed multiple areas of management responsibility within bank supervision, application development, program management, operations, and risk management. Harrington was promoted to assistant vice president responsible for FedLine operations in 2009, to vice president in 2012, and to senior vice president in 2015. She was named the 2021 CIO of the Year in the Public Sector by ChicagoCIO.
Harrington holds a bachelor of science degree from North Central College and an MS degree from Northern Illinois University. She is a certified project management professional (PMP).