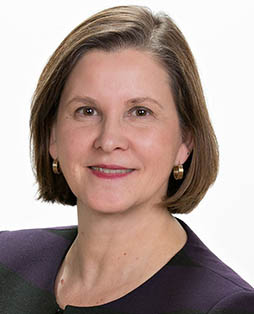 Susan Whitson
Class A Director, Term: 2020-2022, 2023-2025
Chief Executive Officer
First Bank
Waverly, Iowa
Susan Whitson currently serves as Chief Executive Officer of First Bank and President of its financial services holding company, First of Waverly Corporation, in Waverly, Iowa. She serves as a director of both entities. Since joining bank in 1986, her roles have included: Chief Financial Officer, Loan Review and Credit Administration, Leading Operations and Technology. Whitson spent the first five years of her career as an agricultural loan officer.
First of Waverly manages $520 million in total assets and operates with seven locations in Iowa.
Whitson is a graduate of Iowa State University with a Bachelor of Science in Agricultural Business with an emphasis in economic analysis. She holds certificates from the Graduate School of Banking in Madison, Wisconsin; Commercial Lending School; and Bank Administration Institute in Loan Review.
Whitson is involved in numerous community organizations, including long term care, affordable housing, civic, youth and faith based organizations. She is the past Chair of the Iowa Bankers Association and is also a recipient of Northwestern Financial Review's outstanding Women in Banking.