Employment Trends by Industry Sector for 1980-2008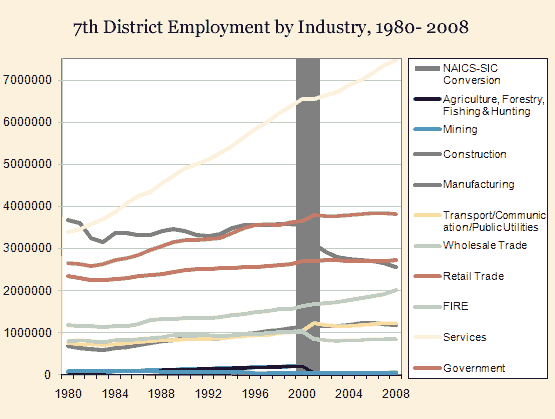 The rapid creation of service employment in the Seventh District follows national trends. While manufacturing jobs fell sharply in the 1980s, they recovered in the mid 90s before turning down during the 2001 recession.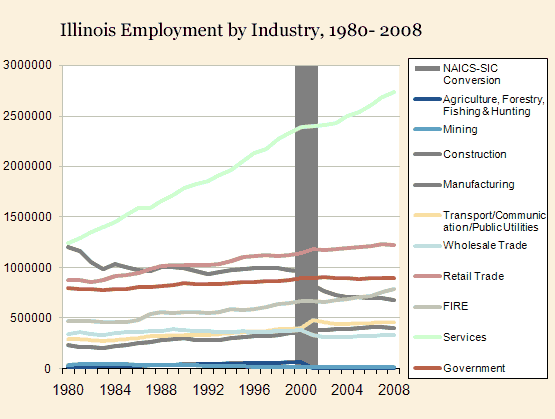 Illinois' employment base clearly shifted to services and FIRE, while manufacturing tumbled.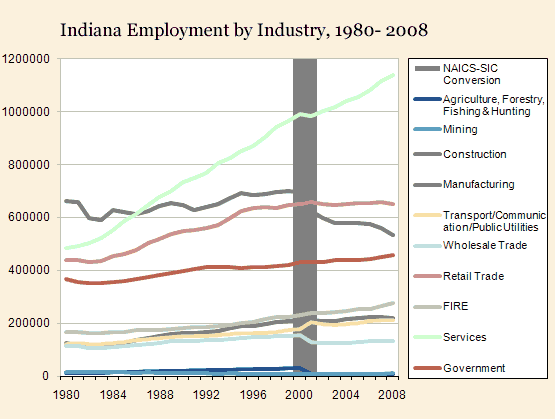 Retail trade and service jobs have grown the fastest. Manufacturing jobs were strong until a sharp downturn in 2000.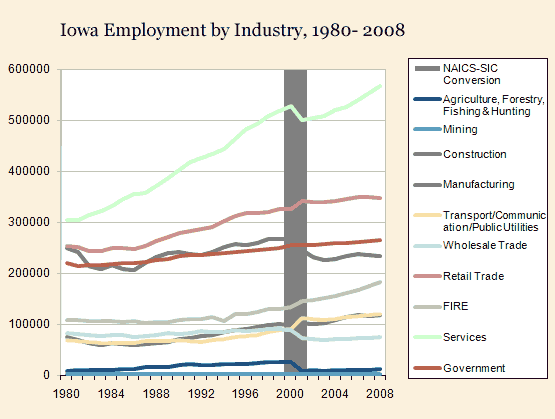 Service employment has led growth. Manufacturing was strong through much of the 1990s.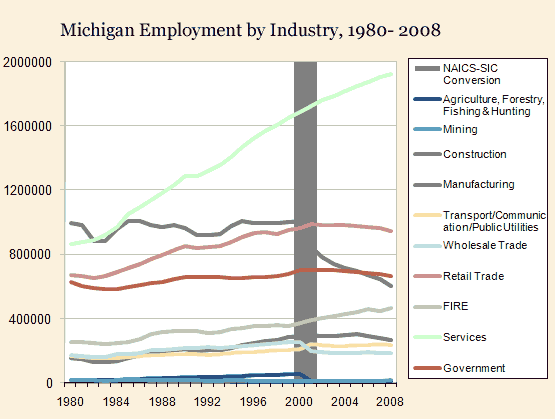 In Michigan service and retail trade jobs lead the way. The recent fall in manufacturing has been pronounced.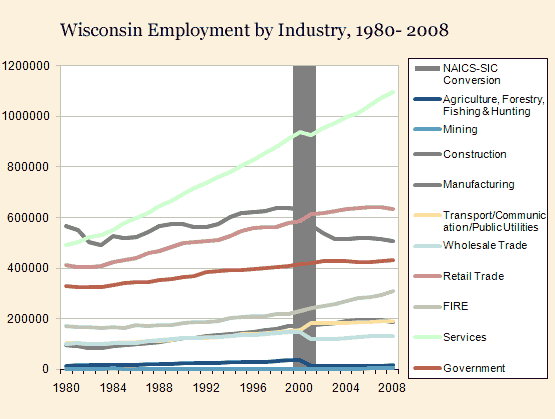 Wisconsin follows the pattern of Michigan - growth in service and retail trade and a recent sharp decline in manufacturing.
Note: A shaded gray bar represents the time frame when SIC reclassified to NAICS
Source for all charts: Bureau of Economic Analysis
SIC stands for Standard Industrial Classification
NAICS stands for North American Industry Classification System
FIRE stands for Finance, Insurance and Real Estate