Gross State Product (GSP) by Industry Sector for 1980 and 2008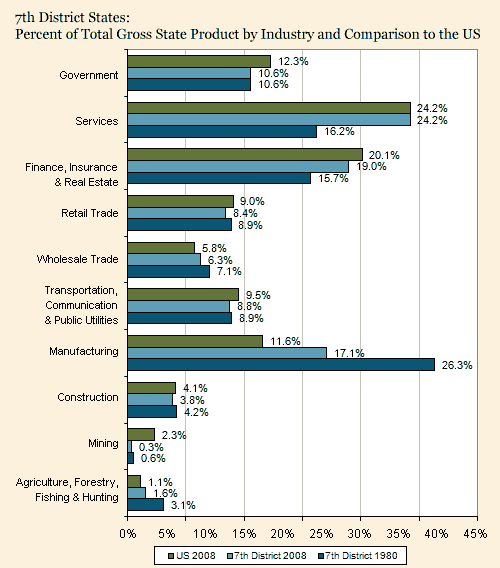 Most striking has been the declining reliance on manufacturing and the growth of services in the regional economy. However, despite diversification, the Seventh District still derives a greater share of output from manufacturing than the nation as a whole.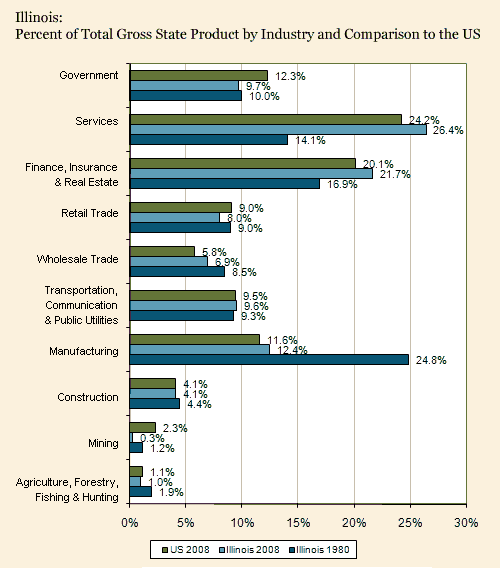 By 2002, Illinois industry structure most closely reflected that of the U.S.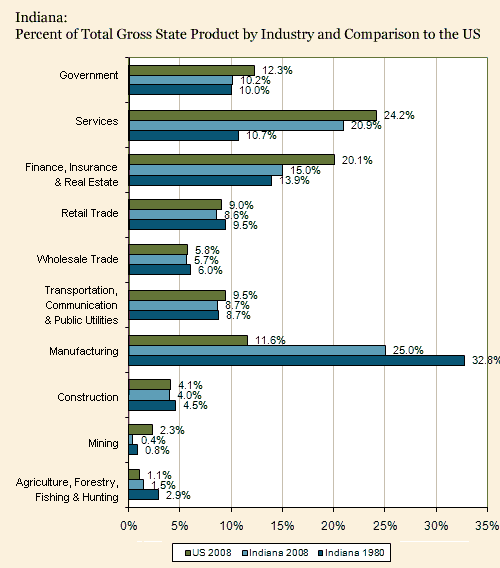 Indiana is the most manufacturing-intensive state in the region.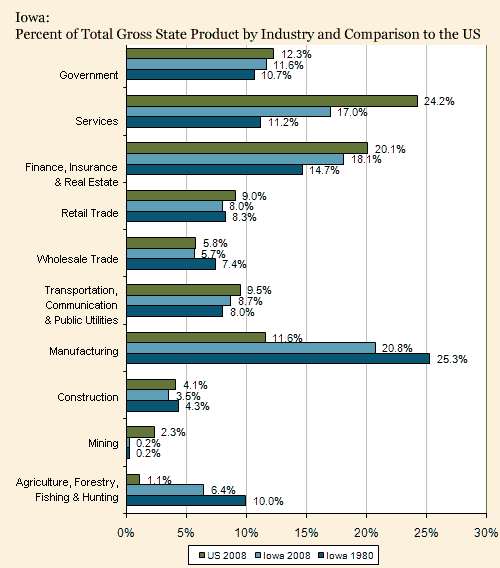 Iowa's reliance on agriculture has dropped considerably. Output from finance and insurance has grown considerably, and manufacturing is still significant.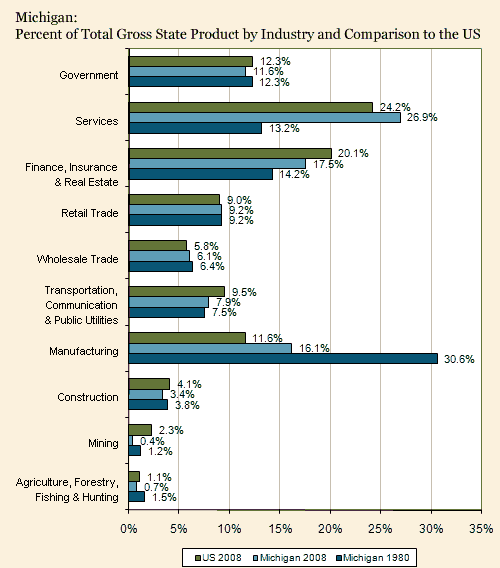 Michigan's service output has made large gains and while the manufacturing share has declined, the auto industry plays an important role in output.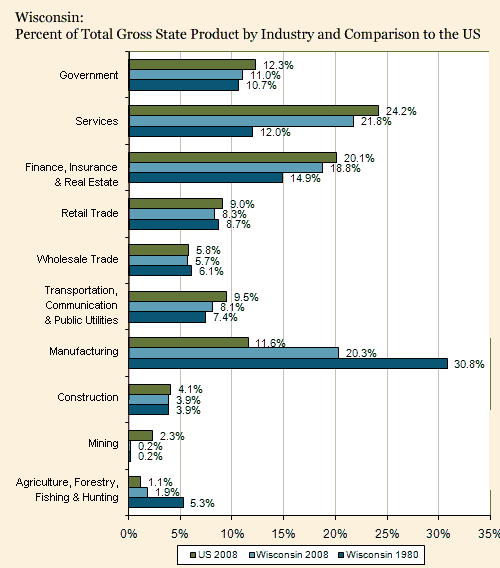 Wisconsin is notable for maintaining an almost constant share of output from manufacturing.
Source for all charts: Bureau of Economic Analysis
SIC stands for Standard Industrial Classification
NAICS stands for North American Industry Classification System
FIRE stands for Finance, Insurance and Real Estate