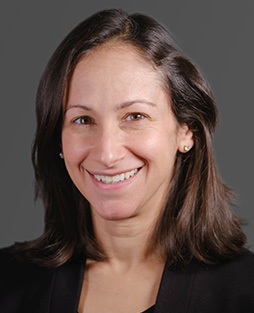 Cindy Hull
Policy Advisor
Financial Markets Group
Cindy Hull is a policy advisor in the Financial Markets Group (FMG) at the Federal Reserve Bank of Chicago. In this role, she helps FMG pursue its strategic mission to analyze public policy issues in financial markets from multiple perspectives, communicate findings to policymakers, regulators, industry leaders and the public, and contribute to the Federal Reserve's mission of fostering the stability, integrity, and efficiency of the nation's monetary, financial, and payment systems.
Hull has more than 15 years of experience in trading, portfolio management, and operational readiness planning. She joined FMG from the Markets Group at the Federal Reserve Bank of New York. As part of a team that manages the Fed and U.S. Treasury holdings of foreign currency reserves, she led trading operations and developed a new governance framework for this portfolio of assets. In addition, she led operational readiness initiatives to improve the capacity for the Markets Group to implement a wide-ranging set of existing and potential policy directives. Most recently, Hull played an instrumental leadership role in the Fed's agency mortgage-backed securities purchase program.
Hull received a bachelor's degree in Chemical Engineering from Carnegie Mellon University and a master's degree in International Affairs from Columbia University.
Article
Nathan Anderson, Cindy Hull, Suchi Saxena | 2022 | December
Cindy Hull, Nathan Anderson | 2022 | May
Nathan Anderson, Cindy Hull, Steven Kuehl, Suchi Saxena | 2022 | February
Nathan Anderson , Cindy Hull , Steven Kuehl , Suchi Saxena | 2022 | February