The federal funds rate 1 is the FOMC's main policy rate. Changes in the federal funds rate trigger changes in other short- and medium-term interest rates, the foreign exchange value of the U.S. dollar and other asset prices that influence households' and businesses' spending and investment decisions.
To provide more accommodation during the financial crisis and the deep recession that followed, the FOMC cut the federal funds rate to its effective lowest level, where it remained until December 2015. At that time, the Committee voted to increase the federal funds rate for the first time since mid-2006. In doing so, it noted that "economic conditions will evolve in a manner that will warrant only gradual increases in the federal funds rate." 2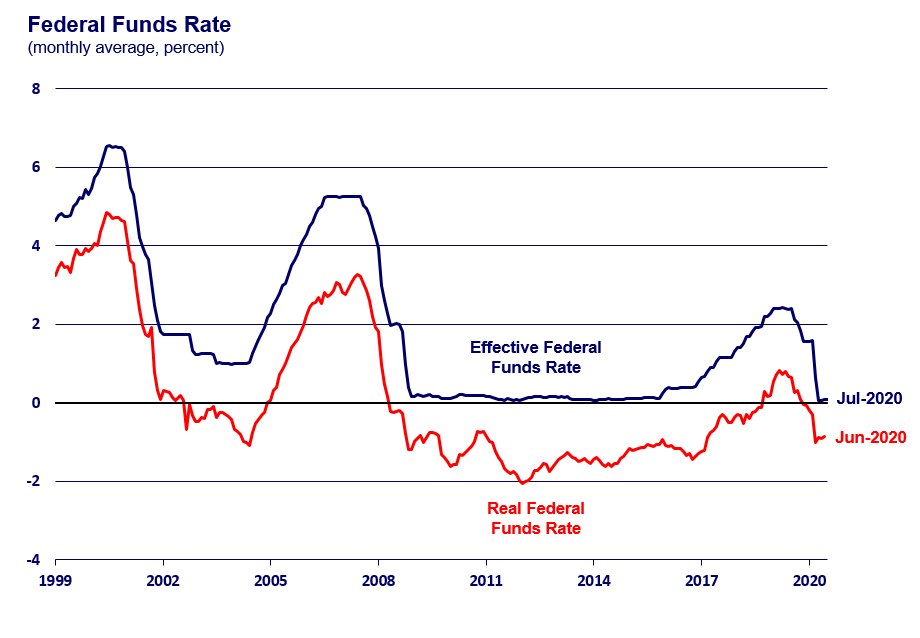 ---
Notes
1 To be precise, certain financial institutions hold reserve balances at the Federal Reserve (depository institutions, Federal Home Loan Banks, Fannie Mae and Freddie Mac, etc.). The federal funds rate is the interest these institutions charge when they lend reserves to other institutions overnight.
2 Federal Open Market Committee, 2015, press release, Washington, DC, December 16.