What Is the Euro Challenge?
The Midwest Euro Challenge is co-sponsored by the Federal Reserve Bank of Chicago, the University of Illinois European Union Center and the Delegation of the European Union Commission to the United States. Teams compete in regional rounds in Chicago or Michigan, and then a chance for cash awards and trips in the final round in New York City, made possible by The Moody's Foundation.
Last Updated: 01/20/16
Euro Challenge Dates Announced
Think your students know European monetary policy? Then it's time they took on the Euro Challenge! Competition dates are now available.
Euro Challenge 2017 Midwest Regional Competition
Midwest Preliminary Rounds: All competitors welcome. You may register for Chicago or Detroit.
Chicago Headquarters: March 27, 2017
Detroit Branch: March 24, 2017
Both competitions will take place from 9:00 am to 2:30 pm.
Note: Please register for the Midwest Regional Competition online.
What Does the Euro Challenge Look Like?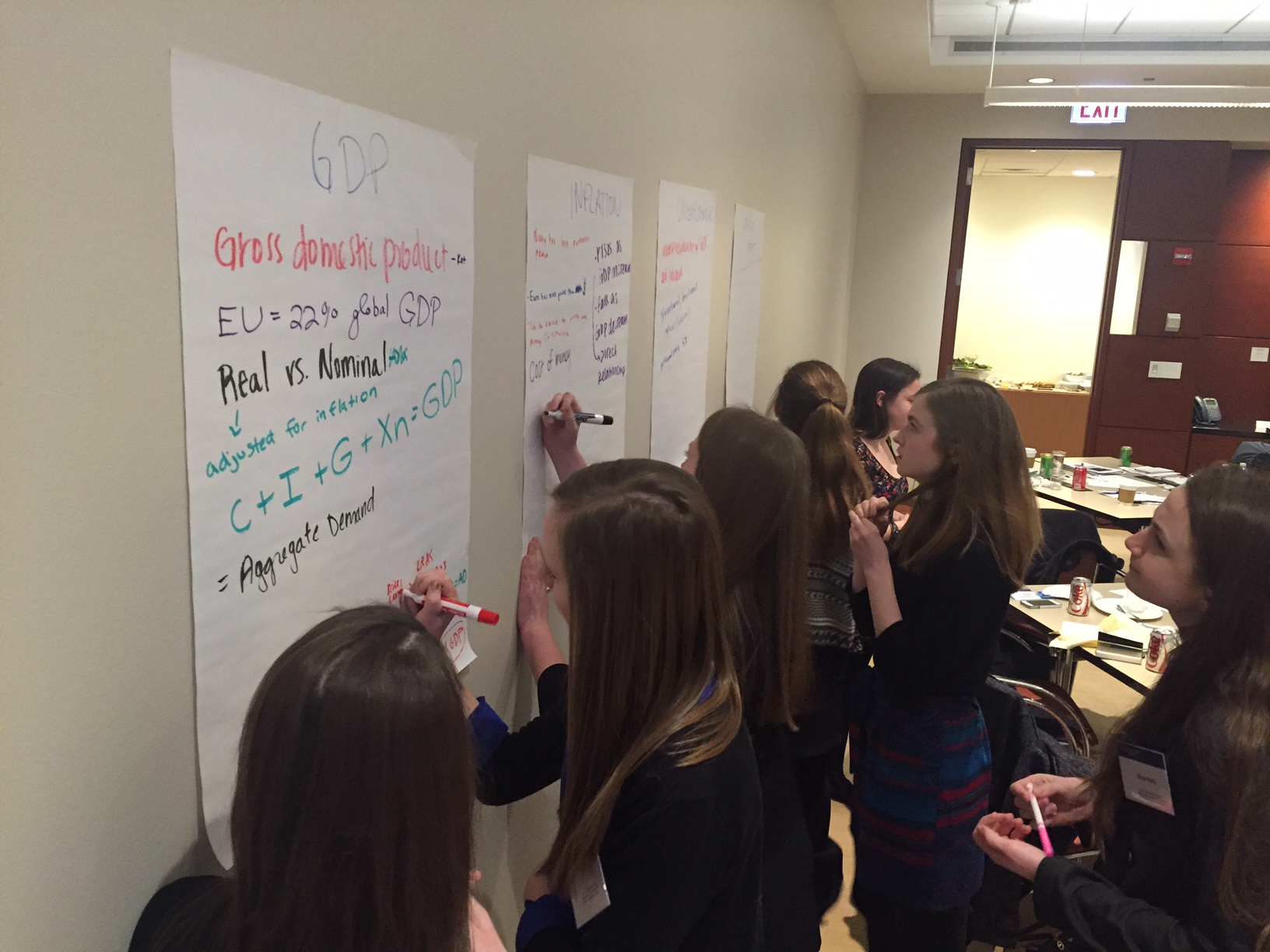 Take a look into our 2016 Euro Challenge orientation. Teams from York High School (Elmhurst, IL) and St. Joseph High School (South Bend, IN) plan their teams' strategies.
Euro Challenge Orientation Resources
With the economies of Europe and the U.S. being front page news, you'll have many resources available to you to prepare your team. Get started by taking a look at orientation sessions from 2015, and earlier years, along with presentations from past winners. Then, check out the Euro Challenge site for a wealth of resources.
What Happens at the Workshops and Competition?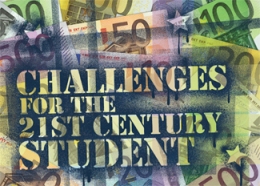 The Euro Challenge brings global studies to life in your classroom. Students will study the euro and focus on economic conditions in one euro area country. At the regional competitions, they will present their findings to economists from around the world and then may advance to nationals.
Qualifying teams will move on to compete at the national championship round, which will take place at the Federal Reserve Bank of New York. Funding for finalist teams' travel is provided by the Delegation of the European Union.
Never participated in a Euro Challenge? Then make sure to join us, with your students, at our workshops in January, which are available at both our Chicago and Detroit offices. You'll learn how to best use resources and how to prepare for the competition.
Some important facts:
Extensive training information and webinars are online
Open to high school students in grades 9 and 10
Facebook, Vimeo and Delicious resources available
Testimonials about the Euro Challenge
"The Euro Challenge has introduced me to the global economy. I did not have much interest prior to the competition. Now I have a good grip on European economics… ."
– Madeline Lag, 2012 Euro Challenge semi-finalist, Elgin High School, Elgin, IL
"The single most beneficial competition to offer kids a venue through which to learn and gain practical experience beyond our borders."
– Steven Eschrich, Winners of 2011 Euro Challenge, International Academy Central, Bloomfield Hills, MI
More about the Euro Challenge
The Euro Challenge is an exciting educational opportunity for high school students (grades 9 and 10) to learn about the European Union and the euro. In a nationwide competition, student teams are asked to:
Describe the current economic situation in the euro area.
Select one economic-related challenge confronting the euro area as a whole and pick one of the 16 member countries to illustrate that challenge.
Recommend a policy or policies to address the challenge in the selected country.

Teams from Illinois, Iowa, Wisconsin and Indiana compete in a first round at the Chicago Fed. Teams from Michigan compete at the University of Michigan for the first round. Winning teams go to New York City for the final round and are eligible to win cash prizes and a trip to Washington, DC made possible by the Moody's Foundation.
Want to Teach about Price Stability?
Talk about the Euro Challenge
It's never too soon to begin preparing for the next Euro Challenge. There's a Facebook blog, a discussion forum and even videos to help you get a head start on the competition.