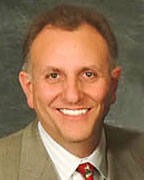 Sergio Mazza
Chairman and Chief Executive Officer, American Surgical Centers, Inc.
Sergio Mazza is currently chairman and chief executive officer of American Surgical Centers, a developer and manager of outpatient surgical facilities. Before purchasing ASC, Inc., he founded SenSound, LLC, a privately held software company that developed and marketed noise diagnostic and quality control software, and served as its CEO. From 1993 to 1999, he served as president and chief executive officer of the American National Standards Institute. Prior to that, he had an extensive career in the information technology industry, which included the position of president of Memorex USA, a $300 million mainframe peripherals sales and service organization, and later Memorex Computer Supplies, a $200 million autonomous division of Memorex Telex that manufactured and sold magnetic media and other supplies around the world. Mazza later became a founder of and the managing partner of an Italian software company, ATD Srl.
Mazza is on the board of the Journal of Ecumenical Studies and Dialogue Institute in Philadelphia, Pennsylvania. He is a past chairman of the board of the Ecumenical Theological Seminary in Detroit, Michigan, has been a board member of Hartford Seminary in Hartford, Connecticut, and was on the board of St. Luke's Lifeworks, a "wrap around" social service agency for people who are homeless and people with special needs, in Stamford, Connecticut. Mazza has lived in seven different countries, worked in five of those and speaks four languages. He has a B.S. in economics from the Wharton School of the University of Pennsylvania, and an M.A. in religion from Hartford Seminary.