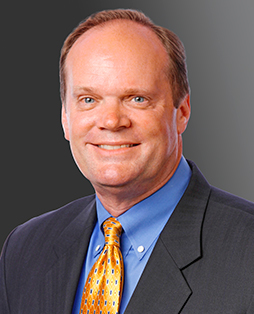 Douglas W. Stotlar
Director, Term: 2014-2016
President and Chief Executive Officer
Con-Way Inc.
Ann Arbor, Michigan
Douglas W. Stotlar is president and chief executive officer of Con-way Inc. (NYSE:CNW), a $5.6 billion freight transportation and logistics services company headquartered in Ann Arbor, Michigan. Con-way delivers industry-leading services through its primary operating companies of Con-way Freight, Menlo Worldwide Logistics and Con-way Truckload. These operating units provide high-performance, day-definite less-than-truckload (LTL), full truckload and intermodal freight transportation; logistics, warehousing and supply chain management services. Con-way also operates Con-way Manufacturing, a trailer refurbishing and manufacturing company which supplies trailing equipment to the company's trucking fleets. Con-way Inc. and its subsidiaries operate from more than 500 locations in North America and 20 countries across five continents.
As the company's top executive, Stotlar is responsible for the overall management and performance of the company. He was named to his current position in April 2005.
Stotlar previously served as president and chief executive officer of Con-Way Transportation Services, Inc. (renamed Con-way Freight in 2006). Appointed to this position in 2004, he was responsible for the day-to-day management and long-term strategic planning of an LTL trucking company operating a network of regional trucking units throughout the United States, Canada, Mexico and Puerto Rico. He also directed the company's non-asset based business units, Con-Way NOW, Con-Way Logistics and Con-Way Air.
Before being named head of Con-way, Stotlar served as executive vice president and chief operating officer of Con-way Transportation Services (CTS), a position he had held since June 2002. From 1997 to 2002, he was executive vice president of operations for CTS. Prior to joining the CTS corporate staff, Stotlar served as vice president and general manager of Con-Way NOW after drafting and executing its business plan, and launching the company in 1996.
Stotlar joined the Con-way organization in 1985 as a freight operations supervisor for Con-Way Central Express (CCX, now known as Con-way Freight), one of the company's regional trucking subsidiaries. He subsequently advanced to management posts in Columbus, Ohio; Fort Wayne, Ind.; and Milwaukee, Wis., where he was named northwest regional manager for 12 service centers.
A native of Newbury, Ohio, Stotlar earned his bachelor's degree in transportation and logistics from The Ohio State University. He serves as vice president at large, treasurer and a member of the executive committee of the American Trucking Associations; is on the board of the American Transportation Research Institute (ATRI).
He also serves on the board of directors for URS Corporation, a San Francisco-based global engineering and design services firm, and as a director of the Detroit Branch of the Federal Reserve Bank of Chicago.