Econ in the Classroom
The Fed has many resources designed for economics and finance educators. The Chicago Fed is particularly proud to offer two annual student-based experiential competitions. Check out the resources and workshops available to enrich your study and teaching of economics.
Business School Speakers' Series
The Federal Reserve Bank of Chicago Outreach Program is offering an informational speaker program that is specifically tailored towards students in MBA programs. Speakers are provided free of charge to nonprofit educational institutions within Iowa, Illinois, Indiana, Michigan and Wisconsin. To reserve a speaker, please complete the Speakers Bureau Request form. Note: For event name, please indicate Business School Speaker Series.
What We Do Lesson Plan Kit Available
Have you seen our What We Do lesson plan kit? It is designed as a supplement for the average high school or entry-level college economics course. It aims to help you teach about the role of the nation's central bank in a new and multi-modal way. Included are a DVD that outlines the role and responsibilities of the Federal Reserve Bank of Chicago, a game that helps students understand the concept of inflation, a set of multiple-choice questions, and a take-home assignment that requires the students to reflect on what they have learned. For your convenience, the entire lesson plan is included in both a print and electronic format. You can also download activity sheets (one, two and three) and a PowerPoint presentation or share the What We Do video. If you would like to order a print copy, please contact Mariann Rapp via email.
Make Learning Economics Fun with Econ Explorers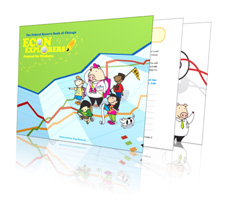 The Federal Reserve Bank of Chicago believes that economic and financial literacy serve critical roles in helping consumers make better decisions with their money. The path towards economic and financial understanding can begin as early as elementary school. The Federal Reserve Bank of Chicago has prepared its Econ Explorers curriculum to help get this process started and make it fun for both student and teacher. A teacher's guide and a student's workbook are available for download.
Michigan Economic Education Video Competition: Submission Deadline Has Passed
Our 2015 Michigan Economic Education Video Contest winners seemed to have a lot of fun while learning economic concepts. The Chicago Fed is pleased to announce information for the 2016 video competition in Michigan for high school students. The competition was designed to have students explore economic concepts through their own lens, both literally and figuratively. The theme of the 2016 contest is Specialization. The deadline to submit was May 13, 2016 at 5 pm ET. If you sent us your video on time, then watch this site to see whose name was called when they say, "And the iPad Mini goes to..." Watch the 2015 winning video, then Read more...
Who Votes? Infographic on the FOMC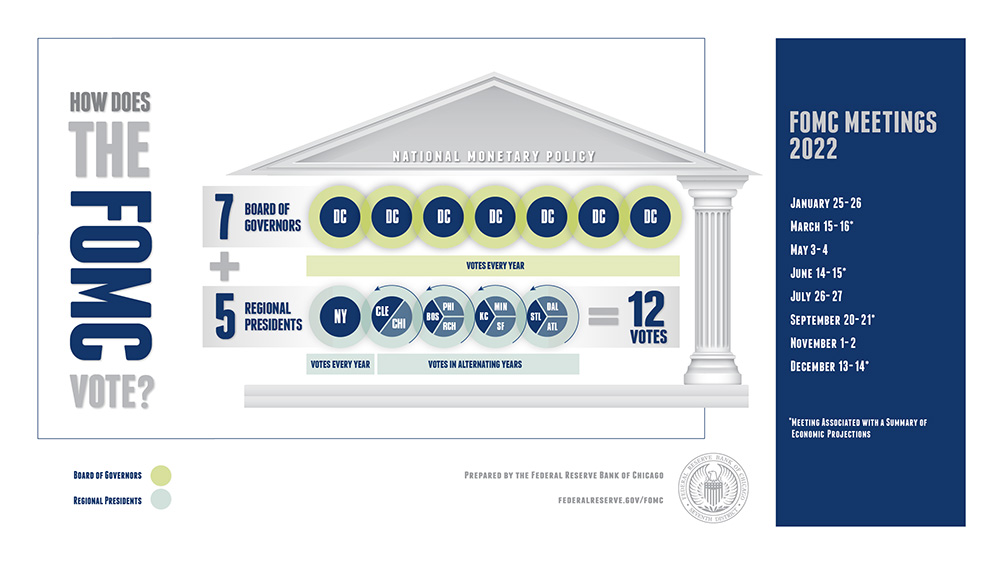 Have you been looking for a way to illustrate Federal Open Market Committee voting? Our infographic shows you who votes when and, as an added feature, the dates of the 2016 meetings. Read more...
Midwest Fed Challenge: 2015 Winners!
A team of five students from Nicolet High School in Glendale, WI, won on April 22 the Federal Reserve Bank of Chicago's Midwest Fed Challenge Competition. Learn more about the winners.