Business Meeting of the Census Research Data Center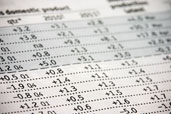 This business meeting is intended for Census staff, Research Data Center (RDC) administrators and directors, organizers of potential RDCs and officials from government statistical agencies. To register for the business meeting, please RSVP to Sandy Schneider via e-mail or telephone at (312) 322-8203. She will send your confirmation information. Thank you.
You may also attend the research day of the conference that takes place on September 20 by visiting that registration site.
Thursday, 09/20/12
Friday, 09/21/12
8:00 AM
Registration and Breakfast
1:00 PM
Meeting Session 3
Coffee and snacks provided.
2:30 PM
Wrap-up of the Meeting
Event concludes at 3:00 p.m.
Last Updated: 05/29/2012
Hotel and Area Information
Club Quarters
111 W. Adams
Tel: (203) 905-2100
Conference Rates: $119/club size or $134 standard plus 16.4% hotel occupancy tax
Cut-off Date: August 8, 2012
Reservations: Please call Member Services during regular business hours at (203) 905-2100 and mention group code FRB019 to receive the conference rate. You will need a credit card to reserve a room.
Club Quarters is a club-like hotel in the center of "the Loop," Chicago's Central Business District. This vibrant area is bound on the west and north by the Chicago River, on the east by Lake Michigan and on the south by Roosevelt Road. Club Quarters is minutes from Michigan Avenue and a short walk to the Symphony Center, the Art Institute, Board of Trade, the Willis Tower, the River Front, theatres, Grant Park and world famous Magnificent Mile.
Club Living Room: Living room exclusively for guest use - featuring comfortable seating areas, oversized television, computer workstations, complimentary WIFI, coffee, tea and newspapers.
Elephant and Castle Pub Restaurant: The onsite restaurant with authentic British décor boasts Chicago's most comprehensive menu of beer and whiskey. The breakfast, lunch and dinner menus feature both American and British classic casual fare at reasonable prices.
Multi-menu Delivery: Chicago is one of the best cities in the world when it comes to food. Club Quarters has arranged for multiple restaurants to deliver to Club Quarters guests and menus are available in the guest rooms.