Annual Agriculture Conference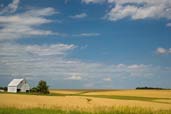 Taming Agricultural Risks
On November 19, 2013, the Federal Reserve Bank of Chicago held a conference to explore the risks faced by agricultural producers and lenders, as well as the risk-management tools available to them. From the weather to crop markets, risks abound in agriculture. Some agricultural risks may be more difficult to manage than others, but they all need to be identified, analyzed, and mitigated (or accepted) subject to the investment objectives and the risk tolerance of the participants.
At the conference, experts from academia, industry and policy institutions examined key risks facing agriculture and discuss managing these risks in today's volatile environment. The goals of the conference included identifying the most challenging risks facing the agricultural sector; understanding the characteristics and patterns.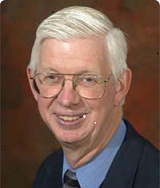 Michael Boehlje
Distinguished Professor, Department of Agricultural Economics, Purdue University
Michael Boehlje is a distinguished professor in the Department of Agricultural Economics and the Center for Food and Agricultural Business at Purdue University. He previously held faculty and administrative positions at Iowa State University, University of Minnesota and Oklahoma State University. Boehlje has devoted his career to helping farm and agribusiness managers and policymakers understand the pragmatic economic and financial consequences of their decisions.
The fundamental focus of his work has been to integrate concepts of economics, finance and strategy to solve problems of farm and agribusiness managers. A major theme of his research, writing and lecturing for the past 10 years has been the importance of strategic planning and thinking, and positioning the firm for longterm viability and success. His work has attempted to extend and apply modern management concepts of systems analysis, process control, transactions cost, strategic positioning, real options and supply/value chain management to the food production, processing and distribution system.
Boehlje is the author or co-author of four books and more than 500 articles and publications. He is also a senior associate of Centrec Consulting. He is a fellow of the American Agricultural Economics Association and the International Food and Agribusiness Management Association. He is also the 2011 recipient of the Frederick L. Hovde Award, which honors excellence in education service to the rural people of Indiana.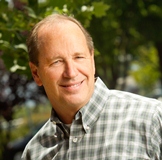 Curt Covington
Senior Vice President and Area Manager for the Ag and Rural Banking Division, Bank of the West
Curt Covington is a senior vice president and area manager for the Ag and Rural Banking Division at San Francisco-based Bank of the West. Bank of the West ranks as the third largest agricultural lender among commercial banks in the United States.
With 34 years of agricultural banking experience, Covington is based in Fresno, California, and is responsible for managing the growth and performance of the bank's $1.5 billion regional agricultural loan portfolio. Covington was born and raised in the farming community of Selma, California, where his family farmed grapes and nuts. He earned his undergraduate degree in finance from the University of Southern California and his masters in agribusiness from Santa Clara University. From 1984 to 2009, Covington served as an adjunct faculty member in the Department of Agricultural Economics at California State University, Fresno, teaching managerial accounting and finance classes.
Prior to joining Bank of the West in 2006, Covington spent a good part of his early banking career in the Farm Credit system followed by a period as a credit administrator with Rabobank. He is the past chairman of the American Bankers Association Ag and Rural Bankers Committee in Washington DC and is the present chairman of the RMA Agricultural Bankers Committee. Covington serves as co-chair and manages two agricultural lender programs: The Agricultural Lending Institute, a joint venture with California State University, Fresno, and, The Agricultural Banking Institute of the Americas, a joint venture with Universidad del Pacifico, in Peru.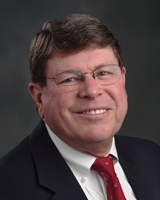 Eldon Gould
Owner-Operator, Gould Farms, and Former Administrator, Risk Management Agency
Eldon Gould is a life-long Illinois grain and livestock producer, currently, a partner in a 5,500 acre crop operation as well as an owner of a 750-sow farrow to wean swine operation. He has held a variety of leadership roles for agriculture organizations. These include Chairman of the U.S. Grains Council Board, and Chairman of the Illinois Corn Marketing Board. Gould has also served on the Illinois Farm Bureau Board of Directors, Illinois Governor's Advisory Board of Livestock Commissioners, University of Illinois Advisory Board for Department of Agriculture Entomology, University of Illinois Advisory Board for Department of Crop Sciences, Kane County Farmland Protection Commission and as a member of the U.S. Grains Council Foundation. He has received awards for his service from Illinois Pork Producers, Illinois Corn Growers and Illinois Farm Bureau as well as the Master Farmer Award from Prairie Farmer Publications. Recently, Gould was awarded the Abraham Lincoln National Agriculture Award for outstanding achievement in American Agriculture.
On the local level, Gould has served on the Co-op Board, the County Farm Bureau Board, the local volunteer Fire Department, the Church Parish Council, and has been a 4-H leader.
Gould was Administrator of the Risk Management Agency (RMA), U.S. Department of Agriculture, Washington DC, from 2005 to 2009. RMA provides economic protection and risk management tools to America's farmers and ranchers primarily through federally sponsored crop insurance delivered and serviced by private insurance companies. At the time Eldon went to Washington, son Chris assumed the management responsibilities of the farming operation. Upon Eldon's return to Illinois, he became "Deputy Farm Manager."
A native of Illinois, Gould holds a bachelor of science degree in animal science from the University of Illinois, Champaign, and is a graduate of Top Executive producers' Agricultural Program at Texas A&M University.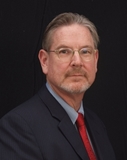 Thomas P. Zacharias
President, National Crop Insurance Services
Thomas P. Zacharias is President of National Crop Insurance Services (NCIS). Zacharias joined NCIS in July of 1990. He holds a Ph.D. in agricultural economics from the University of Illinois, with B.S. and M.S. degrees in agricultural-economics from Texas A&M University. Prior to joining NCIS, Zacharias was an associate professor in the Department of Economics at Iowa State University in Ames, Iowa and an assistant professor in the Department of Agricultural Economics at Louisiana State University in Baton Rouge, Louisiana.
During his tenure at NCIS, Zacharias has served on several USDA and industry crop insurance workgroups and task forces, most recently part of the 2011 Standard Reinsurance Agreement negotiations. He has also been an invited speaker at reinsurance seminars, commodity association meetings, as well as international insurance association meetings.
Zacharias has authored and co-authored numerous publications including book chapters, refereed journal articles, book reviews in peer-reviewed journals, as well as other professional and agricultural extension presentations.
Zacharias is a member of The American Agricultural Economics Association.
Tuesday, 11/19/13
8:00 AM
Registration and Continental Breakfast
9:00 AM
Welcome and Opening Remarks
David B&nbspOppedahl
,
Business Economist
,
Federal Reserve Bank of Chicago
9:15 AM
Session 1: Production Risks, Contracting and Insurance
James&nbspMacDonald
,
Branch Chief, Economic Research Service
,
U.S. Department of Agriculture
Thomas P&nbspZacharias
,
President
,
National Crop Insurance Services
10:45 AM
Session 2: Risks Associated with Marketing
David&nbspLehman
,
Managing Director, Commodity Research and Product Development
,
CME Group
Scott&nbspIrwin
,
Professor
,
University of Illinois at Urbana-Champaign
12:00 PM
Lunch
Introduction
Daniel G&nbspSullivan
,
Executive Vice President and Director of Research
,
Federal Reserve Bank of Chicago
Keynote
Eldon F&nbspGould
,
Owner-Operator
,
Gould Farms, and Former Administrator, Risk Management Agency
1:30 PM
Session 3: Financial and Operational Risks
Michael&nbspBoehlje
,
Distinguished Professor
,
Purdue University
2:30 PM
Session 4: Panel Discussion – Agricultural Risks and Their Impacts on Agricultural Lending
Moderator
Julie&nbspWilliams
,
Senior Vice President, Supervision and Regulation
,
Federal Reserve Bank of Chicago
Panelists
Curt&nbspCovington
,
Senior Vice President and Senior Risk Officer
,
Bank of the West
Gary J&nbspAsh
,
President and Chief Executive Officer
,
1st Farm Credit Services
Jeffrey A&nbspJensen
,
Assistant Vice President, Supervision and Regulation
,
Federal Reserve Bank of Chicago