Third Public Policy Symposium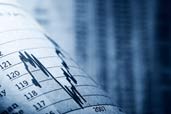 Friday, April 12, 2013
The Federal Reserve Bank of Chicago is pleased to announce that it will host the third in its public policy symposium series on over-the-counter (OTC) derivatives clearing in Chicago on Friday, April 12, 2013.
This event is organized by the Federal Reserve Bank of Chicago and Professor Darrell Duffie of Stanford University and will address policy issues related to the design, operation, and regulation of central clearing parties (CCPs). Paul Swann, President and Managing Director of ICE Clear Europe, will provide the keynote address.
Please check back to this website for updates, including the agenda.
Friday, 04/12/13
7:30 AM
Registration and Continental Breakfast
8:20 AM
Welcoming Remarks
Gordon&nbspWerkema
,
First Vice President
,
Federal Reserve Bank of Chicago
8:30 AM
Panel 1: CCP Default Management
Moderator
Randall S&nbspKroszner
,
Norman S. Bobins Professor of Economics
,
University of Chicago School of Business
Panelists
Seth&nbspGrosshandler
,
Partner
,
Cleary Gottlieb Steen & Hamilton LLP
Daniel&nbspMaguire
,
Head of SwapClear U.S.
,
LCH.Clearnet
Ketan&nbspPatel
,
Co-head of Risk Management
,
Hong Kong Exchanges and Clearing Limited
Supurna&nbspVedBrat
,
Managing Director, Co-head Electronic Trading & Market Structure
,
BlackRock
Penfield&nbspStarke
,
Federal Deposit Insurance Corporation
10:30 AM
Panel 2: Collateral Demands
Moderator
Annette Vissing&nbspJorgensen
,
Professor
,
Kellogg School of Management, Northwestern University
Panelists
Randall&nbspCosta
,
Managing Director
,
Citadel Investment Group
Godfried De&nbspVidts
,
Director of European Affairs, ICAP plc, and Chairman
,
European Repo Council
Robert&nbspPickel
,
Chief Executive Officer
,
International Swaps and Derivatives Association, Inc.
Filip&nbspZikes
,
Bank of England
12:45 PM
Keynote Speech
Chris&nbspEdmonds
,
President
,
ICE Clear Credit
1:40 PM
Default Management Auctions
Jeremy&nbspBulow
,
Richard A. Stepp Professor of Economics, Stanford Graduate School of Business and Senior Fellow
,
Stanford Institute for Economic Policy Research
2:30 PM
Panel 3: Clearing Member Capital, Counterparty Exposure Limits and Guaranty Fund Contributions
Moderator
Arvind&nbspKrishnamurthy
,
Harold L. Stuart Professor of Finance
,
Kellogg School of Management, Northwestern University
Panelists
Sean&nbspCampbell
,
Deputy Associate Director, Division of Research and Statistics
,
Board of Governors of the Federal Reserve System
Alessandro&nbspCocco
,
Managing Director and Associate General Counsel
,
J.P. Morgan Representative from CME Clearing House Division
Kim&nbspTaylor
,
President
,
CME Clearing
Mark E&nbspWhite
,
Senior Vice President, Capital Management & Optimization
,
Bank of Montreal
Hotel and Local Area Information
JW Marriott
151 W Adams St
(877) 303-0104
Room rate: $289.00 plus tax
Reservations: Reserve online at the hotel's website.
Encounter a landmark downtown Chicago luxury hotel and experience the renowned architecture of Daniel Burnham and his vision for a luxury hotel in Chicago, Illinois. Located at LaSalle and Adams, this Chicago luxury hotel soars above skyscrapers in the heart of one of the world's most powerful financial districts.
With a $396 million restoration, the historic JW Marriott exudes Burnham's refined style combined with 21st century sensibility, providing downtown Chicago with a one-of-a-kind authentic destination. Unwind in 610 luxury hotel rooms or rejuvenate body and mind inside our world-class 20,000 sq. ft. spa and wellness center. As the epitome of refined elegance, the JW Marriott provides stunning domed-ceiling ballrooms and meeting venues for corporate gatherings or extravagant weddings and social soirees. Discover Daniel Burnham's foundation of excellence at the JW Marriott Chicago, and experience a premier luxury hotel in Chicago.