Infrastructure and Economic Growth: Measuring the Impact and Funding Models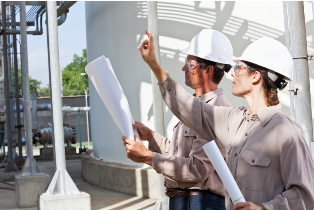 Most engineering assessments of U.S. infrastructure find that the quality of roads, bridges and water systems are in decline. Providing funding for infrastructure programs has been challenging at all levels of government despite economic research that suggests infrastructure investments can be an important component in growing the economy. This program will examine what is known about the value of infrastructure investments based on recent research and explore funding models that may help to pay for infrastructure during a time of constrained government resources.

Monday, 11/03/14
8:30 AM
Welcome and Opening Remarks
Charles L.&nbspEvans
,
President and Chief Executive Officer
,
Federal Reserve Bank of Chicago
8:40 AM
Recent Evidence on the Relationship of Infrastructure to Economic Growth
Moderator
William&nbspTesta
,
Vice President and Director of Regional Programs
,
Federal Reserve Bank of Chicago
Therese&nbspMcGuire
,
Senior Associate Dean, Kellogg School of Management and Chair
,
Committee on Economic and Employment Benefits of Transportation Investments in Response to Economic Downturns
Daniel&nbspWilson
,
Research Advisor
,
Federal Reserve Bank of San Francisco
Tracy&nbspGordon
,
Senior Fellow
,
Tax Policy Center, Urban Institute and Brookings Institution
10:15 AM
How to Pay for Infrastructure During a Time of Constrained Resources
Moderator
Rick&nbspMattoon
,
Senior Economist and Economic Advisor
,
Federal Reserve Bank of Chicago
Ben&nbspHusch
,
Committee Director
,
Natural Resources and Infrastructure Committee, National Conference of State Legislatures
John&nbspRoberts
,
State Budget Director
,
State of Michigan
James&nbspWhitty
,
Program Manager
,
Oregon Department of Transportation
Stephen&nbspBeitler
,
Chief Executive Officer
,
Chicago Infrastructure Trust
Club Quarters Central Loop
111 W Adams St
(203) 905-2063
Website
Room Rate: 149.00 plus tax
Located off LaSalle, in heart of the Central Loop near Symphony Center, Willis Tower and the Board of Trade, Club Quarters Central Loop is a full service hotel offering a full range of accommodations in a club–like atmosphere. The hotel offers many complimentary services including WiFi, chilled, purified bottled water, fitness center and access to the Club Living Room.