CRA Workshop for Banks: Beyond the Basics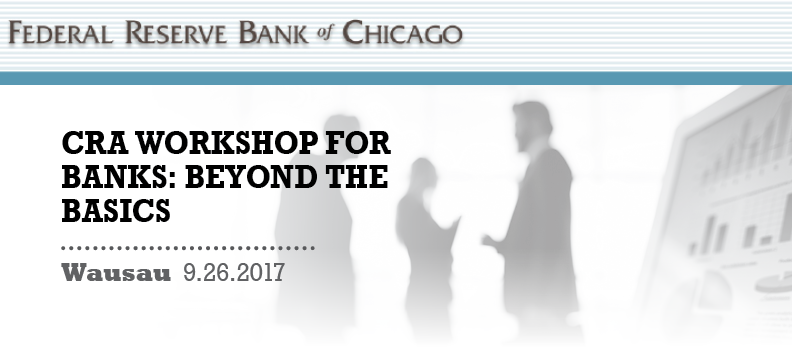 This workshop is an advanced CRA training session specifically tailored for experienced CRA Officers of Intermediate Small Banks or Large Banks. The training is designed to help banks attain optimal community development performance. Participation in the workshop is limited to bankers with three or more years of hands-on CRA experience.

Topics of discussion include: self-assessment concepts and tools; incorporating performance context and change; and an in-depth review of community development activities through a hands-on case study analysis and small group discussion.

Bankers from small banks are encouraged to attend if your bank may soon become an Intermediate Small Bank and/or if you would like to learn more about how community development interacts with the CRA.
More Information