Unlocking the Box: Best Practices for Financing Illinois' Infrastructure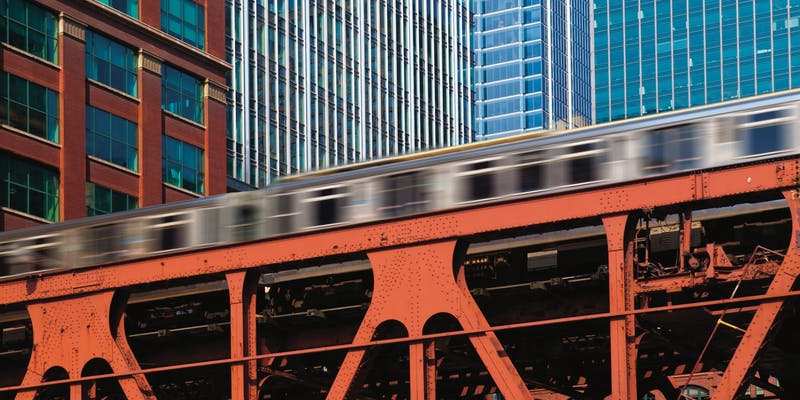 The Civic Federation, in partnership with the Federal Reserve Bank of Chicago, will present a half-day conference on the subject of financing Illinois' Infrastructure. You may visit the Civic Federation's website for additional information.
To request a refund, please contact the Civic Federation.
Friday, 04/05/19
7:30 AM
Registration and Continental Breakfast
Badge Pickup and Security Inspection in the Lobby
8:00 AM
Welcome
Leslie&nbspMcGranahan
,
Vice President and Director of Regional Research
,
Federal Reserve Bank of Chicago
8:10 AM
If You Build It: A Guide to the Economics of Infrastructure Investment
Diane Whitmore&nbspSchanzenbach
,
Director
,
Institute for Policy Research at Northwestern University
9:00 AM
Panel I: Building an Infrastructure Plan That Meets Critical Needs
llinois has not had a major capital program since 2009. While there is wide agreement that the state faces an urgent need to repair and improve transportation infrastructure, it has not followed best practices in assessing the condition of capital assets and identifying priorities for spending scarce infrastructure resources. What can Illinois learn from other states? How have Illinois' capital planning shortcomings impacted local governments? How can Illinois leaders be convinced to fund much-needed maintenance projects instead of shiny new ones?
Moderator
Graham&nbspGrady
,
Partner
,
Taft Stettinius & Hollister LLP
Panelists
Dorval&nbspCarter
,
President
,
Chicago Transit Authority
Nicholas&nbspDonohue
,
Deputy Secretary of Transportation
,
State of Virginia
Tom&nbspKotarac
,
Vice President of Transportation & Infrastructure
,
Civic Committee of the Commercial Club of Chicago
Michael&nbspPagano
,
Dean
,
University of Illinois at Chicago College of Urban Planning and Public Affairs
10:45 AM
Panel II: Bang for Your Bridge? How Should (And Shouldn't) Illinois Fund Infrastructure?
Illinois' infrastructure needs are outpacing its existing revenue structure. However, before it embarks upon a capital spending program, state leaders must identify sufficient, reliable long-term sources of funding. No matter what revenue sources it explores, Illinois faces the additional complication of high borrowing costs, which will reduce revenue available for programming. Speakers will discuss the experience of other states in exploring innovative revenue sources and the particular challenges facing Illinois.
Moderator
Elizabeth&nbspCoolidge
,
Managing Director, Head of the Midwest Region
,
UBS
Panelists
Carol&nbspSpain
,
Director
,
S&P Global Ratings
Ted&nbspHamer
,
Managing Director
,
KPMG LLP
Mitchell&nbspHolzrichter
,
Partner
,
Mayer Brown
1:30 PM
Adjournment
Speaker
Laurence&nbspMsall
,
President
,
Civic Federation