Panel 1: Career Pathways for Economists
Hear from our panel of economists about what they do, how they got to where they are and why economics matters.
---
Maude Toussaint-Comeau
Senior Policy Economist
Federal Reserve Bank of Chicago
Moderator
Maude Toussaint-Comeau is a senior policy economist in the community development and policy studies division of the Economic Research Department of the Federal Reserve Bank of Chicago. Her work has consisted of identifying public policy concerns, conducting applied policy-oriented research, and supporting the bank's Federal Open Market Committee (FOMC) process. She has also spearheaded a number of outreach and research initiatives to inform policy and promote revitalization on the South and West Sides of Chicago, in Detroit, and in other minority neighborhoods in the Seventh District. Her current research and publications are on banking infrastructure in low-to-moderate income neighborhoods; minority depository institutions; and capitalization of Community Development Financial Institutions.
Toussaint-Comeau is engaged in several professional services activities. She is currently the elected nonacademic director on the board of Western Economic Association International. She is serving as the guest editor and a contributing author for a special issue of the Contemporary Economic Policy Journal on the economics of the middle class. She is also serving as a research advisor committee member for the 2020 ALICE reports for the states of Indiana and Illinois. In the past, she served as an economic advisor for the Council of Economic Advisors to the New Economy Initiative for Southeast Michigan, and as a co-chair of a business development committee and a catalyst committee member for the Greater Chatham Initiative.
Toussaint-Comeau received a 2017 Presidential Award from the Chicago Fed for research and initiatives to uplift minority businesses and revitalization of low-income neighborhoods. She is also the recipient of the 2017 Visionary Award from Chicago United for research projects on diversity in senior leadership and corporate inclusion.
Toussaint-Comeau holds a PhD in economics from the University of Illinois at Chicago.
---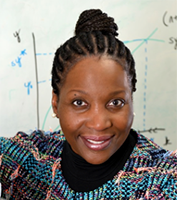 Lisa Cook
Professor of Economics
and International Relations
Michigan State University
Panelist
Lisa D. Cook is an associate professor in the Department of Economics and in International Relations at Michigan State University. As the first Marshall Scholar from Spelman College, she received a second BA from Oxford University in philosophy, politics, and economics. Cook earned a PhD in economics from the University of California, Berkeley. Among her current research interests are economic growth and development, financial institutions and markets, innovation, and economic history. She was a National Fellow at Stanford University and served in the White House as a senior economist at the Council of Economic Advisers under President Obama. She served as president of the National Economic Association and currently serves as director of the American Economic Association Summer Training Program. She is a research associate of the National Bureau of Economic Research and a Sigma Xi Distinguished Lecturer.
---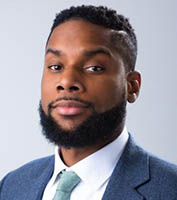 Damon Jones
Associate Professor
University of Chicago
Harris School of Public Policy
Panelist
Damon Jones is an associate professor at the University of Chicago Harris School of Public Policy. He conducts research at the intersection of three fields within economics.
First, there is public finance, the field of economics that analyzes government taxation and spending, using models of choice to predict the effects of policy and economic notions of well-being to measure the policy's benefit or harm to consumers.
Second is household finance, the branch of economics that focuses on the financial decisions, saving, borrowing, and insurance at the household level.
Finally, there is behavioral economics, the branch of economics that uses insights from psychology and empirical evidence to explore the ways in which human behavior deviates from the neoclassical model of consumer decision-making.
Jones's current research topics include income tax policy, social security, retirement and retirement savings, and the interaction between employer-provided benefits and labor market outcomes.
At Harris, Jones currently teaches a course on public finance and public policy, a course in advanced microeconomics, and the practicum called Taxes, Transfers, and Nonprofits. He was a postdoctoral fellow at the Stanford Institute for Economic Policy Research (2009–10) and is a faculty research fellow at the National Bureau of Economic Research. Jones received his PhD in economics from the University of California, Berkeley, and also holds a BA in public policy with a minor in African and African-American studies from Stanford University, which he received in 2003.
---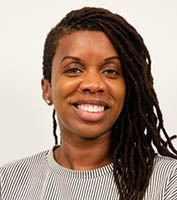 Jhacova Williams
Economist
Economic Policy Institute
Panelist
Jhacova Williams is an associate economist at RAND Corporation. She is an applied microeconomist focusing primarily on economic history and cultural economics. Her previous work has examined Southern culture and the extent to which historical events have impacted the political behavior and economic outcomes of Southern Blacks. Recent examples include historical lynchings and the political participation of Blacks; and Confederate symbols and labor market differentials. She has also done a series of projects investigating the role of structural racism in shaping racial economic disparities in labor markets. She received her Ph.D. from Louisiana State University.
Panel 1: Career Pathways for Economists