Fed Listens: Joining the Labor Force After Covid—A Discussion on Youth Employment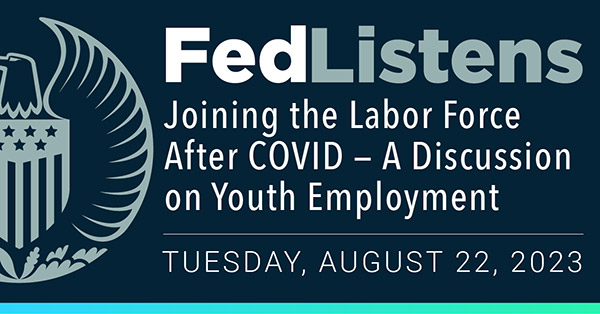 How do young people overcome different learning gaps left by the Covid-19 pandemic? What are some robust supports, including mentoring and apprenticeship programs, available to them in the wake of the pandemic? And how can they decide between taking a job now versus the potential of earning higher wages later, after receiving a college degree?
These were some of the more compelling questions identified and discussed at the Fed Listens event, Joining the Labor Force After Covid—A Discussion on Youth Employment, hosted by the Federal Reserve Bank of Chicago on August 22, 2023.
Attendees heard the perspectives of Chicago Fed President and CEO Austan Goolsbee and Federal Reserve Governor Michelle Bowman. But most of the event was devoted to a panel made up of a recent graduate of the Chicago Public Schools and workforce development leaders from across the Chicago Fed's Midwest region. Among those leaders were an Iowa community college president and a Milwaukee construction apprenticeship coordinator.

Focusing on youth who had to navigate the disruptive experience of being in high school or college during the pandemic, the event also included panelists who have been leading workforce development initiatives for young people aged 16–24 in Detroit and Indianapolis. (The panelist's names and bios, plus the agenda, are below.)
One theme that several speakers highlighted was the importance of providing supports and resources for young people to succeed today. Panelist Jose Luevano, construction readiness coordinator at Wisconsin Regional Training Partnership|Big Step said, "As far as what pushes students to get their career started, I would say [it] is just having somebody there for you."
The transcript and video replay, plus links to the text of Goolsbee's and Bowman's opening remarks, follow.
Opening remarks by President Austan Goolsbee
Opening remarks delivered by Austan D. Goolsbee, president and chief executive officer, Federal Reserve Bank of Chicago, at the Fed Listens event held at the Bank on August 22, 2023.
Download Remarks
Welcoming remarks by Governor Michelle Bowman
Welcoming remarks delivered by Governor Michelle W. Bowman, of the Federal Reserve System Board of Governors, at the Fed Listens event hosted by the Federal Reserve Bank of Chicago on August 22, 2023.
Download Remarks
Fed Listens is a Federal Reserve System initiative that began in 2019 as a way to hear about how monetary policy affects peoples' daily lives and livelihoods. Since 2021, these sessions have focused on listening to diverse perspectives on how communities were impacted by and are recovering from the Covid-19 pandemic.
Tuesday, 08/22/23
1:30 PM
Welcome Remarks
Austan&nbspGoolsbee
,
President and CEO
,
Federal Reserve Bank of Chicago
1:32 PM
Opening Remarks
Michelle&nbspBowman
,
Board of Governors
,
Federal Reserve System
1:35 PM
Panel Discussion
Moderator
Susan&nbspLongworth
,
Policy Advisor
,
Community Development and Policy Studies, Federal Reserve Bank of Chicago
Panelists
Nehemiah&nbspCooks
,
Recent high school graduate and participant in One Summer Chicago
Rodney&nbspFrancis
,
Executive Vice President
,
EmployIndy
Jose&nbspLuevano
,
Construction Apprentice Readiness Coordinator
,
WRTP|BIG STEP
Nicole&nbspSherard-Freeman
,
Chief Operating Officer
,
Community Foundation for Southeast Michigan
Lori&nbspSundberg
,
President
,
Kirkwood Community College
2:30 PM
Fireside Chat
Speakers
Michelle&nbspBowman
,
Board of Governors
,
Federal Reserve System
Austan&nbspGoolsbee
,
President and CEO
,
Federal Reserve Bank of Chicago
2:58 PM
Closing Remarks
Speaker
Michelle&nbspBowman
,
Board of Governors
,
Federal Reserve System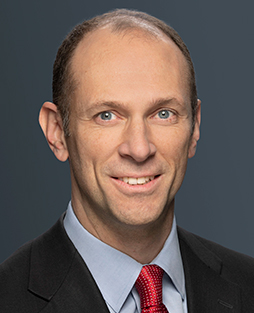 Austan Goolsbee
President and CEO
Federal Reserve Bank of Chicago
Introductory Remarks & Fireside Chat
Austan D. Goolsbee is president and chief executive officer of the Federal Reserve Bank of Chicago. In this capacity, he serves on the Federal Open Market Committee—the Federal Reserve System's monetary policymaking body—and leads the Chicago Fed, which conducts research and monitors local economic conditions in support of the formulation of monetary policy, supervises and regulates banking organizations, and provides financial services to banks and similar institutions, as well as to the U.S. government.
Prior to becoming president of the Chicago Fed in January 2023, Goolsbee served as the Robert P. Gwinn Professor of Economics at the University of Chicago Booth School of Business where he first joined the faculty in 1995. He is known for his empirical research on many different industries and on economic policy. He has been a Fulbright Scholar and an Alfred P. Sloan Fellow.
Goolsbee served as a member and then chairman of the Council of Economic Advisers from 2009 through 2011 and was a member of the President's cabinet. He has also served on the Board of Education for the City of Chicago, the Economic Advisory Panel to the Federal Reserve Bank of New York, the Panel of Economic Advisers to the Congressional Budget Office, the U.S. Census Advisory Committee, the Digital Economy Board of Advisors to the Commerce Department, and the External Advisory Group on Digital Technology for the International Monetary Fund.
Goolsbee has a PhD in economics from the Massachusetts Institute of Technology and a BA and MA in economics from Yale University.
---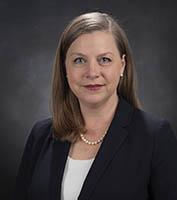 Michelle Bowman
Board of Governors
Federal Reserve System
Introductory Remarks & Fireside Chat
Michelle W. Bowman took office as a member of the Board of Governors of the Federal Reserve System on November 26, 2018, to fill an unexpired term ending January 31, 2020. She was reappointed to the Board on January 23, 2020, and sworn in on January 30, 2020, for a term ending January 31, 2034.
Prior to her appointment to the Board, Bowman served as the state bank commissioner of Kansas from January 2017 to November 2018. She also served as vice president of Farmers & Drovers Bank in Kansas from 2010 to 2017.
In addition to her experience in the banking industry, Bowman worked in Washington, DC, for Senator Bob Dole of Kansas from 1995 to 1996 and served as a counsel to the U.S. House Committee on Transportation and Infrastructure and the Committee on Government Reform and Oversight between 1997 and 2002. In 2002 Bowman became director of congressional and intergovernmental affairs at the Federal Emergency Management Agency. In 2003–04, she served as deputy assistant secretary and policy advisor to Homeland Security Secretary Tom Ridge.
Following her time in Washington, DC, Bowman led a government and public affairs consultancy based in London before returning to Kansas in 2010.
Bowman received a BS in advertising and journalism from the University of Kansas and a JD from the Washburn University School of Law. She is a member of the New York Bar.
---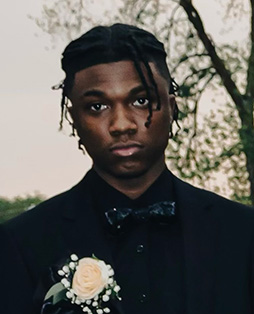 Nehemiah Cooks
Recent high school graduate and participant in One Summer Chicago
Panelist
Nehemiah Cooks is a recent high school graduate with honors from the Chicago Public Schools system. In the fall of 2023, he will begin pursuing an undergraduate degree in computer science. His dedication and excellence in academics have earned him three distinguished scholarships from the National Honor Society and academic institutions.
Cooks has participated in both the Summer Youth Employment Program and year-round employment program under the umbrella of One Summer Chicago. He embraced diverse roles within these programs, including positions in retail and those involving digital arts and graphics. The latter positions sparked an interest in digital photography, which led him to an internship with the City of Chicago's official photography department. Through this opportunity, Cooks was able to build a portfolio of photographs reflecting his unique lens.
---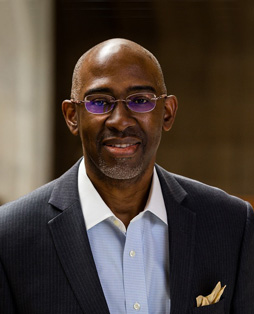 Rodney Francis
Senior Executive Vice President
EmployIndy
Panelist
Rev. Rodney Francis currently serves as the senior executive vice president of workforce solutions at EmployIndy. He serves as a member of the executive leadership team and provides strategic leadership to three vice presidents and a team of nearly 20 youth and workforce development professionals.
In addition, Rev. Francis is responsible for policies and procedures governing academic, workforce readiness, industry credentialing, and employment programs and services to youth and adults across Marion County to meet the talent needs of high-demand industries. He serves on the Marion County Youth Violence Prevention Coalition and the National Youth Employment Coalition in Washington, DC.
Rev. Francis came to Indianapolis in 2016 from St. Louis, Missouri, where he served eight years as executive director of The Youth and Family Center, a 125-year-old neighborhood settlement house, and six years as senior pastor of the historic Washington Tabernacle Missionary Baptist Church. As a servant leader in both the faith and human services communities, he provided pivotal leadership during the Ferguson protest movement and contributed to the various efforts around the Forward Through Ferguson plan
He holds a master's degree from Princeton Theological Seminary and a Bachelor of Arts from the College of New Rochelle in New York City. He is also a 2009 graduate of The Ohio State University Executive Leadership and Management Program, a 2012 graduate of FOCUS Leadership St. Louis, and a 2014 graduate of the Washington University in St. Louis, Olin School of Business, Nonprofit Executive Management Program.
---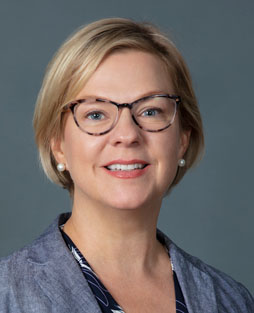 Susan Longworth
Policy Advisor, Community Development and Policy Studies
Federal Reserve of Bank of Chicago
Moderator
Susan Longworth is a policy advisor in the Community Development and Policy Studies group at the Federal Reserve Bank of Chicago. Prior to joining the Chicago Fed in 2011, she had over 20 years of community development experience, with a special emphasis on community development financial institutions and community banks. She holds an undergraduate degree in English from the University of Michigan, a master's degree in public service management from DePaul University, and an international MBA from the University of Chicago.
---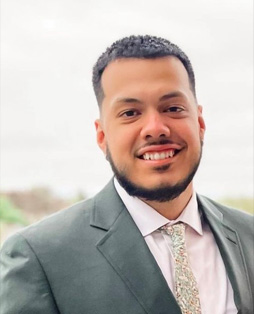 Jose Luevano
Construction Apprenticeship Readiness Coordinator
WRTP|BIG STEP
Panelist
Jose Luevano is the construction apprenticeship readiness coordinator for WRTP|BIG STEP, with three years' experience of passionately empowering young adults in the workforce. As a dedicated advocate for youth, Luevano specializes in guiding and supporting individuals seeking careers in construction apprenticeships. With unwavering commitment, Luevano develops innovative programs and training that offer invaluable opportunities for youth to explore the construction industry and discover their true passions. His dedication to community and family empowerment continues to drive meaningful change in the lives of aspiring professionals in the construction industry. Luevano is a Milwaukee native and holder of degrees in criminal justice and Spanish from the University of Wisconsin–Parkside.
---
Nicole Sherard-Freeman
Chief Operating Officer
Community Foundation for Southeast Michigan
Panelist
Nicole Sherard-Freeman Nicole Sherard-Freeman is the chief operating officer for the Community Foundation for Southeast Michigan.
Prior to assuming her current role, Sherard-Freeman served as group executive of jobs, economy, and Detroit at Work and executive director of the Mayor's Workforce Development Board for Mayor Mike Duggan, City of Detroit. In 2021, Mayor Duggan combined the city's economic development functions and workforce development functions under Sherard-Freeman's leadership. Under this unified structure, Sherard-Freeman and her teams led the strategies to attract businesses to the city and retain them, as well as the strategy to provide a ready workforce for employers in Detroit.
Sherard-Freeman is a senior advisor to the University of Michigan's Ford School of Public Policy Poverty Solutions initiative and has testified as an expert witness for both the U.S. House Committee on Education and the Workforce and the U.S. Senate Committee on Health, Education, Labor, and Pensions (HELP). Born and raised in Detroit, she is a proud graduate of the Detroit Public Schools Community District. Sherard-Freeman holds a Bachelor of Science in business administration and has completed graduate studies in organizational management and development at Fielding Graduate University. She is a Crain's Notable Women in Non-Profits alumni, a 2018 Michigan Chronicle Woman of Excellence, a member of the 2021 class of Crain's Most Influential Women in Michigan, and an Axios Detroit 2022 Power Player. She was a lead researcher and co-author of "Detroit's untapped talent: Partnerships and pathways to success" and "Detroit's untapped talent: Jobs and on-ramps needed," companion research briefs often cited by local workforce experts.
---
Lori Sundberg
President
Kirkwood Community College
Panelist
Lori Sundberg is the fifth president of Kirkwood Community College and the first female to serve in that role. Under Sundberg's direction at Kirkwood, the institution has implemented a number of key academic initiatives, including the Cedar Rapids College Career Connection as well as Guided Pathways, a nationally recognized framework designed to streamline a student's path from enrollment to completion.
Sundberg's substantial impact on higher education and the college's seven-county service area have garnered her numerous awards, including a 2022 Ovation Award from the Iowa Women's Foundation. She was also named a 2022 Gazette HER Woman of Achievement honoree and a 2022 Woman of Influence by the Corridor Business Journal.
Prior to coming to Kirkwood, Sundberg served for eight years as the president of Carl Sandburg College in Galesburg, Illinois. Sundberg was the sixth president for Carl Sandburg College and the first graduate and female to lead the institution. She has more than 25 years in community college leadership.
Sundberg holds a Doctor of Business Administration in management from St. Ambrose University, as well as a Master of Business Administration in marketing from Western Illinois University. She received her Bachelor of Arts from Knox College with a double major in economics and history.