Detroit Community Forum:
Building a Strong and More Equitable Future
Detroit Community Forum:
Building a Strong and More Equitable Future
---
This forum is part of Project Hometown, a new initiative from the Chicago Fed that aims to foster discussion around the challenges and opportunities confronting hometowns in the Seventh District.
This virtual event will bring together government, community, health, and business leaders to discuss visions for how Detroit recovers from the Covid-19 crisis. Charles Evans, president of the Federal Reserve Bank of Chicago, will moderate a discussion exploring how Detroit can meet the public health challenge of the Covid-19 pandemic, rebuild the economy, and ensure all residents share in a strong future for the city.
In this one-hour virtual convening, experts will discuss:
How the public health challenges have been experienced in both Detroit and Michigan, and the prognosis for public health as we move forward.
Where the economic crisis has been felt most acutely and what that means for the future of economic activity, development, and revitalization.
How Detroit and Michigan can address the long legacy of racial and other barriers that have limited opportunities for too many people even in good times.
The long-term implications of the pandemic for vulnerable residents of Detroit, including children, and how these can be addressed or ameliorated.
---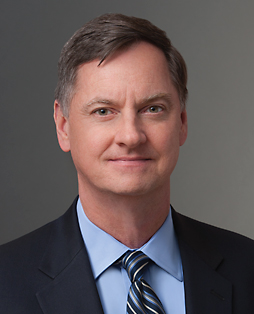 Charles Evans
President and Chief Executive Officer
Federal Reserve Bank of Chicago
Moderator
---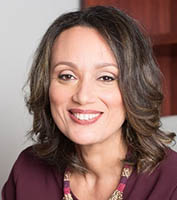 Tonya Allen
President and CEO
Skillman Foundation
Panelist
Tonya Allen is the president and CEO of The Skillman Foundation. Her two-decades-long career has centered on pursuing, executing, and investing in ideas that improve her hometown of Detroit and increase opportunities for its people, particularly its children, who live in under-resourced communities.
Allen has been instrumental in many successful philanthropic, government, and community initiatives, including the ten-year, $120 million Good Neighborhoods Initiative, which increased graduation rates by 25 percent, youth programming by 40 percent, and reduced child victimization by 47 percent; the creation and expansion of Grow Detroit's Young Talent, which increased summer jobs for youth from 2,500 to 8,200 paid positions; co-chairing the Coalition for the Future of Detroit Schoolchildren, which successfully advocated for $667 million for the Detroit Public Schools Community District, return of an elected school board, and more charter accountability; and serving the boys and men of color field as chair for Campaign for Black Male Achievement and co-chair for My Brother's Keeper Detroit and Executives' Alliance for Boys and Men of Color.
Allen holds a bachelor's degree in sociology and masters' degrees in social work and public health, all from the University of Michigan–Ann Arbor. She serves on numerous boards, both local and national, including the Campaign for Black Male Achievement (board chair), the Community Education Commission, (board vice-chair), the Council on Foundations (board vice-chair), the Detroit Children's Fund, the Detroit Parent Network, the Executives' Alliance for Boys and Men of Color (board co-chair), the Mayor's Workforce Development Board, the Metropolitan Affairs Coalition, the Michigan Education Excellence Foundation, Michigan Future, Inc. (board chair), Oakland University (board chair), the United Way for Southeastern Michigan, and the University of Michigan Alumni Association.
Before joining The Skillman Foundation in 2004, Allen worked as a program officer for both the Charles Stewart Mott Foundation and the Thompson-McCully Foundation. She founded Detroit Parent Network and led the Annie E. Casey Foundation's Rebuilding Communities Initiative in Detroit.
---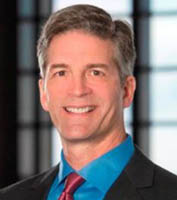 Gerard M. Anderson
Executive Chairman
DTE Energy
Panelist
---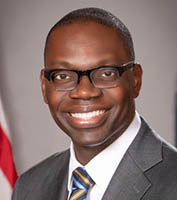 Garlin Gilchrist
Lieutenant Governor
State of Michigan
Panelist
---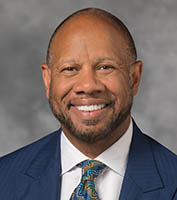 Wright L. Lassiter, III
President and CEO
Henry Ford Health System
Panelist
Detroit Community Forum: Building a Strong and More Equitable Future