Minority Middle Neighborhoods in a Time of Crisis
Minority Middle Neighborhoods in a Time of Crisis
---
The Federal Reserve Bank of Chicago invites you to a virtual convening on Minority Middle Neighborhoods in a Time of Crisis. The event took place on Wednesday, July 29, 2020, from noon to 1 pm CT.
This forum is part of Project Hometown, a new initiative from the Chicago Fed that aims to foster discussion around the challenges and opportunities confronting hometowns in the Seventh District.
Chicago has a rich history of minority "middle" neighborhoods. These are neighborhoods that for decades had a large base of middle- and working-class residents, high rates of homeownership, and active commercial corridors. But as places in the city have become more unequal, these predominantly minority neighborhoods have become increasingly vulnerable to economic shocks. Covid-19, the economic slowdown, and civil unrest have magnified the challenges.
Our goal with this forum, consistent with Project Hometown, is to bring together civic leaders, expert researchers, and Chicago Fed staff to address these issues from diverse perspectives and examine how places can recover from the pandemic, overcome longstanding inequities, and grow stronger.
In this one-hour virtual convening, experts will discuss:
A recent survey of small businesses in Chicago that examines current circumstances facing minority business owners;
A new study of conditions facing renters and owners in minority neighborhoods;
The conditions that expose middle-class minority neighborhoods to particular hardship; and
Locally-driven activities and responses to help residents and businesses in minority neighborhoods.
---
Maude Toussaint-Comeau
Senior Policy Economist
Federal Reserve Bank of Chicago
Moderator
---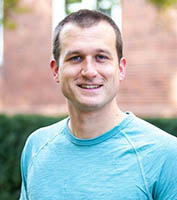 Alex Bartik
Assistant Professor
University of Illinois at Urbana–Champaign
Panelist
Alex Bartik is an assistant professor of economics at the University of Illinois at Urbana–Champaign and a research affiliate at the University of Chicago Poverty Lab at Urban Labs. His research interests include labor economics, public finance, and applied econometrics. His recent research centers on understanding the determinants of labor market outcomes for low- and middle-wage workers and on discrimination and racial disparities in labor market outcomes.
He received his PhD in economics from the Massachusetts Institute of Technology (MIT) in 2017. Before coming to MIT, he did policy research at the Hamilton Project at the Brookings Institution and managed randomized controlled trials at Innovations for Poverty Action. He grew up in Kalamazoo, Michigan, and graduated from Kalamazoo Loy Norrix and the Kalamazoo Area Math and Science Center in 2004 and Yale College in 2008.
---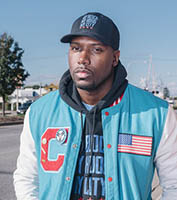 Jahmal Cole
CEO and Founder
My Block, My Hood, My City
Panelist
---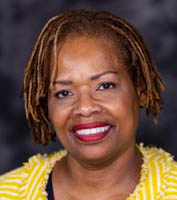 Nedra-Sims Fears
Executive Director
Greater Chatham Initiative
Panelist
---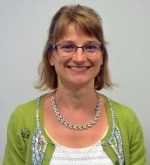 Stacie Young
Director
The Preservation Compact
Panelist
Minority Middle Neighborhoods in a Time of Crisis