The Role of Urban Planning, Architecture, and Transportation in Chicago's Future
The Role of Urban Planning, Architecture, and Transportation in Chicago's Future
---
This forum is part of Project Hometown, a new initiative from the Chicago Fed that aims to foster discussion around the challenges and opportunities confronting hometowns in the Seventh District.
Chicago, like most major cities, has seen uneven economic development over the last two decades. Growth in and near downtown has been pronounced, while neighborhoods on the South Side and West Side have seen disinvestment and population loss. Experts will examine the roles of urban planning, architecture, and transportation in Chicago's growth, how the physical features of the city may adapt to the pandemic, and how the city's infrastructure and built environment can support inclusive economic growth.
Our goal for this forum, consistent with Project Hometown, is to bring together diverse perspectives to address and examine how places can recover from the pandemic, overcome longstanding inequities, and rebuild for resilience.
In this one-hour virtual convening, experts will discuss:
The impact of years of dense, downtown development on Chicago neighborhoods and residents citywide.
Prospects for Chicago residents to connect to jobs and opportunities and the changing nature of "mobility" during these times.
How Chicago is responding to these challenges and identifying opportunities for development.
---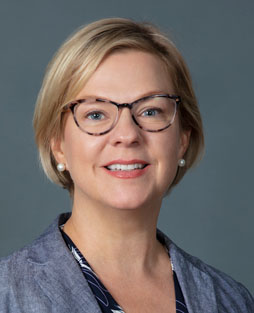 Susan Longworth
Senior Advisor
Community and Economic Development
Federal Reserve Bank of Chicago
Moderator
---
Maurice Cox
Commissioner
Department of Planning and Development
City of Chicago
Panelist
Maurice Cox was appointed commissioner of the Department of Planning and Development (DPD) by Mayor Lori E. Lightfoot and confirmed by the City Council on October 16, 2019.
Celebrated for his experience merging architecture, design, and politics through multiple public, private, and elected positions, Cox is responsible for leading DPD's economic development, planning, and zoning functions while fostering community improvement initiatives throughout the city. His primary focus is underinvested neighborhoods on the South and West sides.
In his previous capacity as director of planning and development for the City of Detroit, Cox created a new, resident-centered planning and development department and led innovative urban planning and revitalization strategies that championed the equitable redevelopment of neighborhoods to foster population growth and new mixed-use, mixed-income investment.
Cox was formerly the design director of the National Endowment of the Arts under President George W. Bush and President Barack Obama, where he represented the federal government for architecture and design matters and served as an advisor to more than 120 mayors on urban design issues.
He also served as mayor of Charlottesville, Virginia, from 2002 to 2004, following six years as a city councilor. As an elected official, Cox implemented numerous community visioning processes and strategic planning initiatives that resulted in Charlottesville's consistently high ranking as one of the most livable cities in the United States, as well as the smallest city in the country to maintain an AAA-bond rating for excellence in fiscal management. He also chaired the city's Housing and Development Authority Commission, Metropolitan Transportation Planning Organization, and Mayor's Taskforce on Urban Housing Policy.
Cox is a former professor at Syracuse University, the University of Virginia, and Harvard University's Graduate School of Design; a former associate dean for community engagement at Tulane University; and former director of the Tulane City Center in New Orleans. He also practiced architecture for ten years in Florence, Italy.
Cox has been named by DesignIntelligence as one of the "most admired design educators in America" and by Fast Company magazine as one of "20 Masters of Design" in the United States.
A native of Brooklyn, he has a Bachelor of Architecture degree from the Cooper Union in New York City and an honorary doctorate degree from the University of Detroit Mercy. He hopes to continue his 30-year tradition of walking and biking to work from a home he will share with his wife on the Near North Side.
---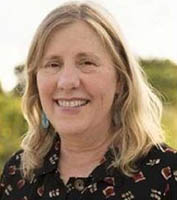 Sharon Feigon
Executive Director
Shared-Use Mobility Center
Panelist
---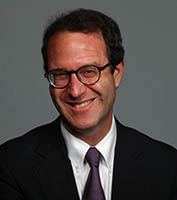 Blair Kamin
Architecture Critic
Chicago Tribune
Panelist
---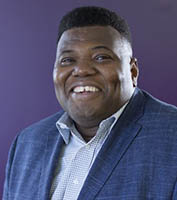 Kevin Sutton
Executive Director
The Foundation for Homan Square
Panelist
The Role of Urban Planning, Architecture, and Transportation in Chicago's Future