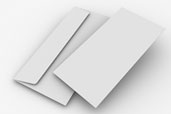 Comment Letters
Comment letters are issued by District Banks to other regulatory agencies to provide input on proposed changes to or review of current regulations. An interdisciplinary team of Bank researchers work together to examine the issue and provide feedback.
2016 Comment Letters
The Federal Reserve Bank of Chicago submitted a public comment on the U.S. Department of Treasury's Request for Information (RFI) on the Evolution of the Treasury Market Structure (Docket No. TREAS–DO–2015–0013) on May 6, 2016. The RFI is seeking public comment on structural changes in the U.S. Treasury market and their implications for market functioning; trading and risk management practices across the U.S. Treasury market; considerations with respect to more comprehensive official sector access to Treasury market data; and benefits and risks of increased public disclosure of Treasury market activity. The Bank's comment focused upon trading venue rules, reporting requirements, clearing arrangements and regulations in the Treasury market. President Charles Evans submitted the comment letter on behalf of the Bank, together with a staff commentary prepared by Rajeev Ranjan and John McPartland from the financial markets group. Robert Cox and David Marshall provided valuable assistance in the preparation of the letter.