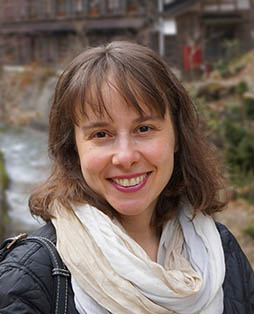 Amy Bickers
Assistant Vice President, Public Affairs
Amy Bickers is the assistant vice president of public affairs for the Chicago Fed. In this role, she manages media relations, social media, government relations and oversees the Money Museum, Money Smart Week and economic education. Bickers came to the Chicago Fed from Northern Trust, when she helped launch an enterprise-wide customer experience lab and was a corporate communications director.
Bickers held customer-facing roles at Ameriprise Financial and Merrill Lynch. She also worked in Japan and Hong Kong for the U.S. Agency for Global Media. She was a reporter for CNBC Asia and a producer for CNN's London Bureau. She has written for publications such as the South China Morning Post and Kiplinger's Personal Finance.
Bickers is a magna cum laude graduate of Columbia University with a degree in English and holds a masters degree from the London School of Economics and Political Science.
She has served on the board of the Center for Economic Progress and has worked as a volunteer financial coach and tax preparer.