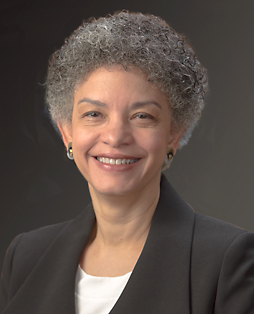 Susan M. Collins
Class B Director, Term: 2016-2018
Professor of Public Policy and Economics
Edward M. Gramlich Collegiate Professor of Public Policy/ Professor of Economics
Gerald R. Ford School of Public Policy, University of Michigan
Ann Arbor, Michigan
Susan M. Collins is the Joan and Sanford Weill Dean of Public Policy and a professor of public policy and economics at the University of Michigan's Gerald R. Ford School of Public Policy.
Dean Collins is an international economist. Her research interests center on determinants of economic growth in developed and developing economies, and issues raised by increasing cross-national economic integration. Her work has been published in numerous professional journals. Examples include: "Rebalancing the U.S. Economy in a Post-Crisis World" Asian Development Bank Institute (2010), "Accounting for Growth: Comparing China and India," Journal of Economic Perspectives, (2008), "The Empirics of Growth: An Update," Brookings Papers on Economic Activity, (2003) – co-authored with Barry Bosworth -- and "Minority Groups in the Economics Profession," Journal of Economic Perspectives (2000). She edited or co-edited the annual Brookings Trade Forum from 1999 to 2007, including Foreign Direct Investment (2007), Global Labor Markets? (2006) and Offshoring White-Collar Work (2005).

Dean Collins is currently also a nonresident senior fellow in the Economic Studies program at Brookings, a member of the Board of Directors of the Federal Reserve Bank of Chicago, a member of the Council on Foreign Relations, a research associate at the National Bureau of Economic Research, and recently completed a two-year term as President of the Association for Professional Schools of International Affairs (APSIA.

Before coming to Michigan, she held positions as a professor of economics at Georgetown University, an associate professor of economics at Harvard University and a visiting scholar at the International Monetary Fund. She served as a senior staff economist on the President's Council of Economic Advisers during 1989-90. Among other activities, she served as a member of the American Economic Association's (AEA) Executive Committee during 2005-08 and chaired the AEA Committee on the Status of Minority Groups during 1994-98.

She received her B.A., summa cum laude, in economics from Harvard University in 1980, and her Ph.D. in economics from the Massachusetts Institute of Technology in 1984.