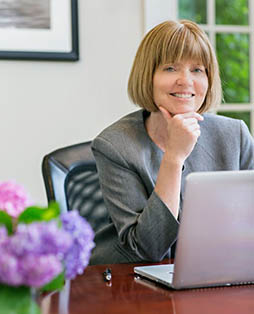 Caroline Beetz Fenske is the principal economics writer and editor at EconWriter International. Her writing and research have focused primarily on macroeconomics, monetary policy, economic development, international trade, technological change, and labor markets.
Formerly, Fenske worked as a research and country economist with the Inter-American Development Bank in Washington, DC, and a senior financial analyst with Hewlett Packard in Chelmsford, MA. She has taught economics courses at Bentley University, Northeastern University, and University of Pittsburgh's Semester at Sea.
She has a Ph.D. in economics from Northeastern University, a B.A. in economics from the University of Connecticut, and a professional certificate in editing from UC Berkeley.
Chicago Fed Letter
Yun Jung Kim, Jing Zhang, Caroline Beetz Fenske | 2021 | No. 457 | May
Download
Logan T. Lewis, Ryan Monarch, Michael Sposi, Jing Zhang, Caroline Beetz Fenske | 2021 | No. 456 | April
Download
Chicago Fed Insights Blog