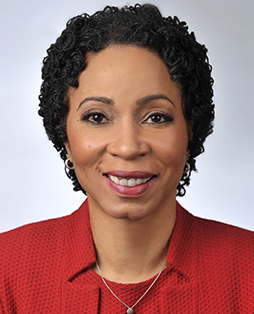 Helene D. Gayle
Class C Director, Deputy Chair, Term: 2019, 2020-2022
President and Chief Executive Officer
The Chicago Community Trust
Chicago, Illinois
Helene Gayle is President and Chief Executive Officer of The Chicago Community Trust. She is responsible for furthering The Chicago Community Trust's mission of leading and inspiring philanthropic efforts and civic involvement to improve the quality of life for the people of the Chicago region.
Before assuming leadership of the Trust in October 2017, Dr. Gayle was CEO of McKinsey Social Initiative (now McKinsey.org), a nonprofit that builds partnerships for social impact. For almost a decade, she was president and CEO of CARE, a leading international humanitarian organization. An expert on global development, humanitarian and health issues, Dr. Gayle spent 20 years with the Centers for Disease Control, working primarily on HIV/AIDS. She also worked at the Bill & Melinda Gates Foundation, directing programs on HIV/AIDS and other global health issues.
Dr. Gayle holds a bachelor's degree in psychology from Barnard College, she earned an M.D. from the University of Pennsylvania, and an M.P.H. from Johns Hopkins University. She has received 15 honorary degrees and holds faculty appointments at the University of Washington and Emory University. In addition to her responsibilities at The Chicago Community Trust, Dr. Gayle serves on public company and nonprofit boards including The Coca-Cola Company, Colgate-Palmolive Company, the Rockefeller Foundation, Brookings Institution, the Center for Strategic and International Studies, New America and the ONE Campaign. She is a member of the Council on Foreign Relations, the American Public Health Association, the National Academy of Medicine, the National Medical Association and the American Academy of Pediatrics.