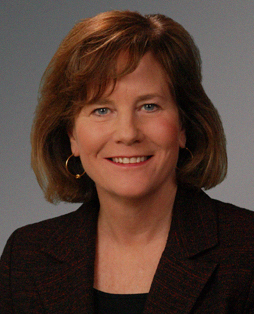 Linda Hubbard
Director, Term: 2017-2019; 2020-2022
President and Chief Operating Officer
Carhartt, Inc.
Director and Treasurer
Carhartt, Inc. Board of Directors
Dearborn, Michigan
Linda Hubbard is the president and chief operating officer of Carhartt, Inc. In her role at Carhartt, she is responsible for leading Carhartt's senior leadership team in the execution of the company's business plan. Hubbard develops and executes current and long-range corporate strategic objectives and is responsible for connecting all facets of business operations to deliver on the Carhartt brand promise of creating enduring products to serve and protect hardworking people. Her responsibilities include oversight of all corporate operations and support areas including product merchandising and design, marketing, sales, finance, human resources, information technology, ecommerce, retail and the company's global manufacturing, sourcing and distribution supply chain spread across more than twenty countries. She also serves as treasurer and director on Carhartt's Board of Directors. Linda joined Carhartt in 2002 and during her 14 years at the Company has served as Chief Financial Officer and Chief Operating Officer. Hubbard is the first non-family member to hold the position of President during the Company's 127 years in existence.
Prior to joining Carhartt, Hubbard was a partner at Plante Moran, the 13th largest CPA, management and consulting firm in the country. At Plante Moran, she provided audit assurance, tax and consulting services to clients in manufacturing, real estate, construction, and distribution
In addition to currently serving on Carhartt Inc.'s board of directors, she also serves on the Broad School of Business Alumni Association board of directors.
Hubbard is a 1982 graduate of Michigan State University's Broad School of Business and holds a BA in accounting. She is a CPA and CGMA (Chartered Global Management Accountant) and is a member of the AICPA and MACPA.